Product Summary
Does your pup need some help in the paw department? Do you find your dog incessantly licking their paws? Are you concerned with the peeling and cracking happening on the bottoms of their paws? Are rough, dry paw pads taking away from playtime?
Paws are an essential component of your dog's overall well-being. Despite common misconceptions, dog paws are not meant to be dry and rough. Healthy paws should be hydrated, flexible, and spongy. This allows dogs to get a better grip while walking and running in addition to protecting them against injury. If dry, rough, cracked, paws leave your canine companion suffering, it's time to treat them to some Paw Soother.

Paw Soother is an all-natural, organic, plant-based healing balm crafted to soothe, treat, heal, moisturizes, nourishes, making paws smooth and healthy and protect your pup's paws. This organic healing balm is a vegan, topical balm composed of natural herbs, supple butter, and unique plant oils working to alleviate yucky paw conditions.
Paw Soother is ideal for treating, healing, & protecting against:
Scars & wound
Hyperkeratosis of the paw
Paw allergy symptoms
Extreme weather conditions
Dry & irritated elbows
And more!
Get your canine's paws looking and feeling fresh with this convenient, powerful, 100% natural dog balm that treat dry, roughs paws and hyperkeratosis, to dog allergy symptoms, and more!
Product Video
Product Ingredients
Our ingredients are organic, plant-based, and never compromised. With the highest quality and natural healing properties, these balms are effective, safe, and will leave your pup living its best life!
Some star players in Paw Soother include: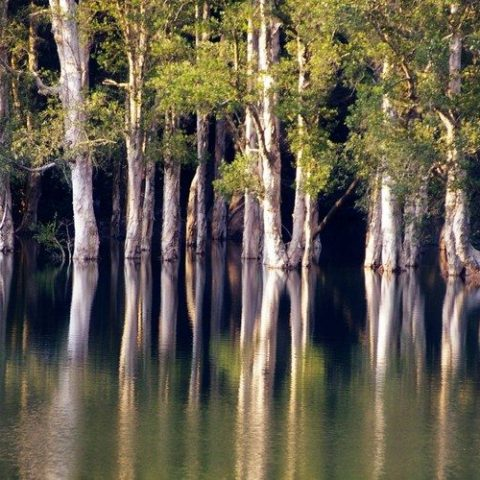 Cajeput Essential Oil
Highly antiseptic, analgesic, fungicidal, & vulnerary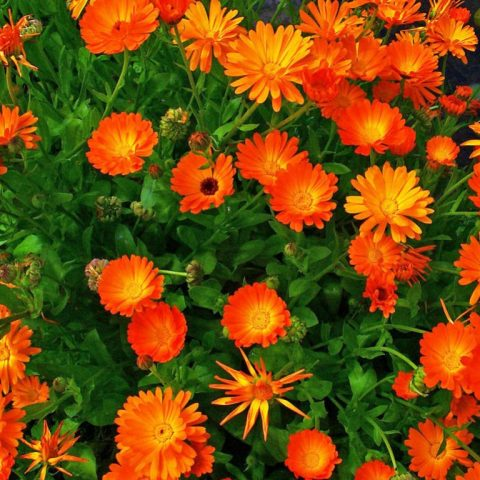 Calendula Extract
Natural antioxidant with antibacterial properties to soothe, soften, & heal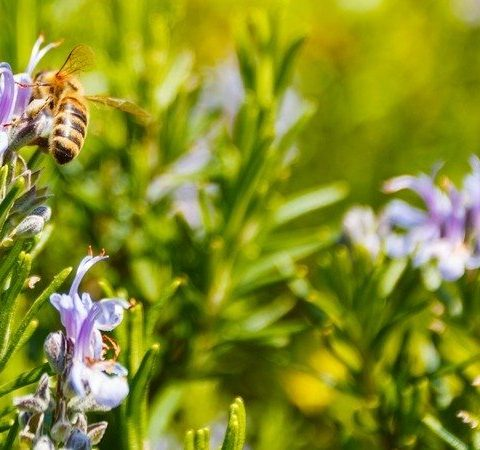 Rosemary Extract
Anti-inflammatory, powerful antioxidant, disinfectant & helps stimulate hair follicles for healthy coat & skin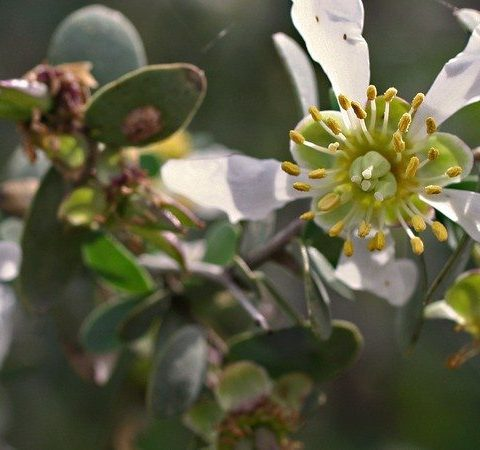 Jojoba Oil
Bacteriostatic fungicidal moisturizer that mimics skin's sebum & is rich with essential healing minerals
Remaining essential ingredients:
Coconut Oil
Candelilla Wax
Natural Vitamin E
Chamomile
Mango Butter
Cocoa Butter
Chamomile
We know dogs love to lick their paws, you can rest assured knowing every single ingredient that goes into our vegan dog products are intentionally and carefully sourced. Safe enough for humans, crafted with your dog in mind.
Product Application
Distract, apply, & reward!
With a distraction in tow (we love training treats or maybe their favorite toy) clean up any excess dirt or debris evident around the affected area. Use two fingers or a low-absorbent cloth to apply a generous amount of Paw Soother directly over your dog's paw pads. Paws will be slick after application so allow the area to dry (a nice belly rub always does the trick!) and follow up with a treat or play time for a positive reward!
Repeat one to three times daily. Consistent and frequent application to open wounds is crucial to protect against infections & harmful bacteria. Decrease application as the area improves.
Pro-pup Tips:
Applying before bedtime is an ideal time when your dog is at rest and the body goes into regeneration mode
Many customers have used baby socks after applying Paw Soother to prevent licking and to create an ultra healing environment
For the most pawsome results, use with our PawTection balm for added protection and to prevent potential injury.
Product FAQs
Q : WHAT IS PAW SOOTHER RECOMMENDED FOR?
A : Paw Soother is ideal for the following:
Dry, Chapped, Rough Paws
Peeling & Cracked Paws
Hyperkeratosis of the Paw
Paw Allergies
Dermatitis
Shiny Show Dog Paws
Extreme Weather Conditions
Q : WHAT IF MY DOG LICKS IT OFF?:
A : Natural Dog Company products are 100% natural, safe and edible. Our products will still work even if most of it is licked off. Though, for best results, we advise using distractions. Give your dog a raw bone to chew on, a yummy treat, dinner, or play with them for a few minutes until the carrier oils have had a chance to work it's magic. We hear peanut butter works great!
Q : HOW OFTEN SHOULD I APPLY PAW SOOTHER?
A : The more often you are able to apply Paw Soother to your dog's paws, the better. We recommend applying at least 2-3 times per day - especially before bedtime when bodies are healing and regenerating. Once your dog's paws are healthy, you can reduce the frequency of applications and still maintain soft, smooth, healthy paws.
Q : WHAT IS THE DIFFERENCE BETWEEN PAW SOOTHER AND PAWTECTION?
A : PawTection is used to prevent damage, while Paw Soother is used to heal existing damage. PawTection is a natural wax blend, so it provides a nourishing barrier between the paw and harsh surfaces and conditions such as hot pavement, sand, salt, ice, and snow. Paw Soother is a butter blend meant to smooth, soften, moisturize and heal dry, damaged, peeling, and cracked paw pads. Think: PawTection before going outside, Paw Soother before bed. Both have amazing collaborating qualities – making them the pawfect team!
Q : DOES PAW SOOTHER WORK FOR HYPERKERATOSIS?
A : Yes! Paw Soother is ideal for treating paw pad hyperkeratosis, also known as footpad hyperkeratosis or "hairy paw". Hyperkeratosis causes skin to thicken, become scaly and sometimes grow spikes. Paw Soother's natural butters and oils deeply penetrate the skin to soften, smooth and heal the skin back to normal. The spikey skin may fall off, but this is a normal part of the healing process.
Q : WILL THIS STAIN MY FURNITURE, CARPET OR FLOORS?
A : Paws will be slick directly following application, so it is advised to allow time for it to absorb/dry before coming in contact with absorbent surfaces. Start with a very thin layer to ensure a quick dry time. Many customers will lay down an old towel or rag to protect surfaces during application. We also recommend applying right before bedtime when your pup is relaxed and ready to sleep through the night. This is also a great time because that is when the body goes into regeneration mode!
Q : WILL PAW SOOTHER MAKE MY DOG SLIP AND SLIDE ON HARDWOOD?
A : Paws will be slick directly following application, so it is advised you allow time for it to absorb into the skin. Healthy paws actually allow dogs to get a better grip! Dry paws do not have any traction and dogs will have a harder time walking on smooth surfaces. Moisturized, healthy paws will provide a much better grip and help protect against injury by flexing rather than cracking like dry skin. Many customers use our Paw Soother and PawTector for agility training to help give dogs much better contact, safety and speed.
Q : WILL PAW SOOTHER MAKE MY DOG'S PAW TOO SOFT AND PRONE TO INJURY?
A : Healthy paws actually allow dogs to get a better grip! Dry paws do not have any traction and dogs will have a harder time walking on smooth surfaces. Moisturized, healthy paws will provide a much better grip and help protect against injury by flexing rather than cracking and splitting like dry skin. Many customers use our Paw Soother and PawTection for agility training to help give dogs much better contact, safety and speed.
Q : WILL PAW SOOTHER HELP MY DOG'S PAW FROM SLIPPING?
A : When paws are dry, they lose traction and can cause dogs to slip and slide on surfaces. When paws are healthy and moisturized, the skin is flexible and somewhat spongy, allowing for better grip, contact and protection against injury from splitting and cracking. We actually have many customers that use our Paw Soother PawTection in their agility training to allow dogs better traction! You can think of it like your own skin…when your hands are really dry, they have less grip and it's harder to do things like count money or separate papers. When your hands are nice and moisturized (or you lick your fingers) you're actually able to handle the paper/money better! Keep in mind that directly following application, paws will be a little slick so it's advised to allow time for it absorb before contact with surfaces like hardwood floor, carpet or furniture.
Q : MY DOG HAS SORES BETWEEN HIS PAWS, IS PAW SOOTHER MEANT FOR BETWEEN THE TOES OR JUST THE PADS?
A : Paw Soother is great for using anywhere on the paws, including the dew claw and carpal pad (the extra nub located higher up from the paw pad). However, depending on the nature of these sores, you may need our all-natural Skin Soother. If the sores are interdigital cysts or an infections of some sort, the antibacterial and antifungal properties of Skin Soother will help heal and soothe the sores.
JJ E-Homez Holistic Pet Return Policy
Generally, all our products are strictly non-refundable nor exchangeable.
However, in the event you received an incorrect or defective item, or any other valid reason that you can't enjoy your purchase, we will provide a refund or an exchange, case by case basis.
All we ask is that when the item is returned, it should meet the following requirements:
Reach out to us to arrange an appointment to drop off your item at 216A Boon Lay Ave.
Item returned should be in their original & sealed packaging. Broken seals will not be accepted, unless there's a valid reason, based on case by case basis.
Please ensure at least 6 months of shelf life if it's a perishable item.
Send us your order confirmation email for refund verification.
Items not eligible for returns:
Food related, wearables, beds and carriers due to food safety & hygiene reasons.
Items that are purchased from promotional pricing from all of our sales channels.
Customers who had a history of returning more than 3 items.
When we receive the refunded/exchange item, we will review the condition of the item, and reach out to you to confirm and issue a refund/exchange within 7 working days. We regret that customers who decline to respect our policy will be ineligible for exchange, returns and refunds.
Do also note that if we find that a product has been intentionally damaged or tampered with, refunds will not be offered.
As generally, returns are not allowed otherwise, please check your order (e.g. type, size, colour, quantity, etc) before checking out. If you need help with any product, chat with us or please send us an email to jjehomez@gmail.com
Pre-order Items T&C
Please note of the following terms & conditions on all our Pre-order items :
Full payment is required for all Pre-order items.
Expect Pre-order items to be delivered between 3 to 15 working days (depending on which item) starting from your order date.
We will connect via WhatsApp or Email should there be any updates or concerns regarding your order.
Promotions
Website promotion for year 2023
Free Delivery for : orders above $38
*Terms & Conditions:
Website promotion is only applicable for orders/payments made via our website.
Promotions at other shopping platforms (Carousell, Lazada, Shopee, Amazon) is only applicable for orders/payments made via our shops within those shopping platforms.