Product Summary
Just like us, dogs and cats occasionally have loose stools or get sick to their stomachs.
For them, it's usually because they've eaten something they shouldn't have or you've suddenly switched your pet to a new diet.
In any circumstance, occasional digestive distress must always be taken seriously. The underlying reasons for your pet's loose stools or vomiting are important to know. You must rule out any medical cause, and only your trusted vet can do that.
GI Support for Cats and Dogs is designed for use during occasional, acute gastrointestinal events. This unique formula includes nine herbs that have been used for many years for both humans and animals.
I've designed my blend to help:
Occasional gastric distress.
Support the normal flow of bile for normal waste removal and bowel function.
Support the proper digestion of fats and proteins for gentler digestion of foods.
Reduce occasional loose stools or constipation due to stress or changes in diet.
Support intestinal health and a healthy gut mucosa.
Support a normal inflammatory response in your pet's GI tract.
Support the protective layers of your pet's bowel.
Support normal bowel function.
When your pet experiences occasional digestive distress, he looks to you for effective relief. With GI Support for Cats and Dogs, you have a tool that can help make those tough days a bit easier. Be prepared, and order your supply today.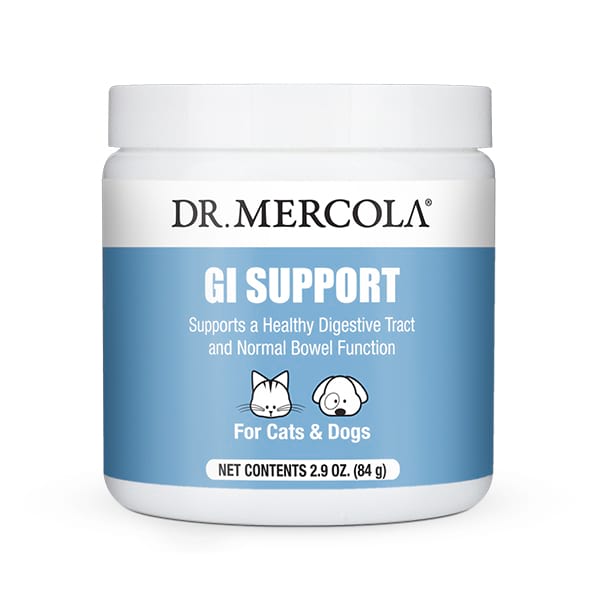 Product Complete Label with Usage Directions

Product FAQ
Q : What if I use GI Support for Cats and Dogs for an acute issue and symptoms don't improve?

A : GI Support doesn't replace a diagnosis by your veterinarian. If it isn't effective within 24 hours in improving GI symptoms, or if symptoms get worse, consult with your vet immediately. Also, if your pet experiences an unexplained reoccurrence, see your vet. *
JJ E-Homez Holistic Pet Return Policy
Generally, all our products are strictly non-refundable nor exchangeable.
However, in the event you received an incorrect or defective item, or any other valid reason that you can't enjoy your purchase, we will provide a refund or an exchange, case by case basis.
All we ask is that when the item is returned, it should meet the following requirements:
Reach out to us to arrange an appointment to drop off your item at 216A Boon Lay Ave.
Item returned should be in their original & sealed packaging. Broken seals will not be accepted, unless there's a valid reason, based on case by case basis.
Please ensure at least 6 months of shelf life if it's a perishable item.
Send us your order confirmation email for refund verification.
Items not eligible for returns:
Food related, wearables, beds and carriers due to food safety & hygiene reasons.
Items that are purchased from promotional pricing from all of our sales channels.
Customers who had a history of returning more than 3 items.
When we receive the refunded/exchange item, we will review the condition of the item, and reach out to you to confirm and issue a refund/exchange within 7 working days. We regret that customers who decline to respect our policy will be ineligible for exchange, returns and refunds.
Do also note that if we find that a product has been intentionally damaged or tampered with, refunds will not be offered.
As generally, returns are not allowed otherwise, please check your order (e.g. type, size, colour, quantity, etc) before checking out. If you need help with any product, chat with us or please send us an email to jjehomez@gmail.com
Pre-order Items T&C
Please note of the following terms & conditions on all our Pre-order items :
Full payment is required for all Pre-order items.
Expect Pre-order items to be delivered between 3 to 15 working days (depending on which item) starting from your order date.
We will connect via WhatsApp or Email should there be any updates or concerns regarding your order.
Promotions
Website promotion for year 2023
Free Delivery for : orders above $38
*Terms & Conditions:
Website promotion is only applicable for orders/payments made via our website.
Promotions at other shopping platforms (Carousell, Lazada, Shopee, Amazon) is only applicable for orders/payments made via our shops within those shopping platforms.