Product Summary
LickiMat® are vet designed to provide a perfect treat licking and feeding surface for dog and cats. It is an ultimate tasty boredom busters for your cat or dog. LickiMats encourage licking action in dogs & cats, whether for eating treats or food.
We are releasing two new LickiMat Classic models with more complex surfaces designed specifically for cats to better emulate natural feeding for cats and to provide variety on the same surface. These surfaces provide a varied challenge for cats to "chew out" the food or treat, much like they would in the wild, enriching the feeding the experience. It is Whisker Friendly and it Allows Crouching Whilst Feeding.
The New LickiMat Classics come in two surfaces: Casper and Felix.
Casper™ has complex, thinner and deeper pockets whilst having elements of Soother in the tail.
Felix™ has a more regular and rounded structures with elements of Soother in the head.
Made from non-toxic food grade TPR and recyclable polypropylene
Dimension : 22 x 15 cm
Suitable for all dogs and cats (supervise pet for first few times until sure they will not chew mat)
Freezer safe
Microwave friendly
Hand washable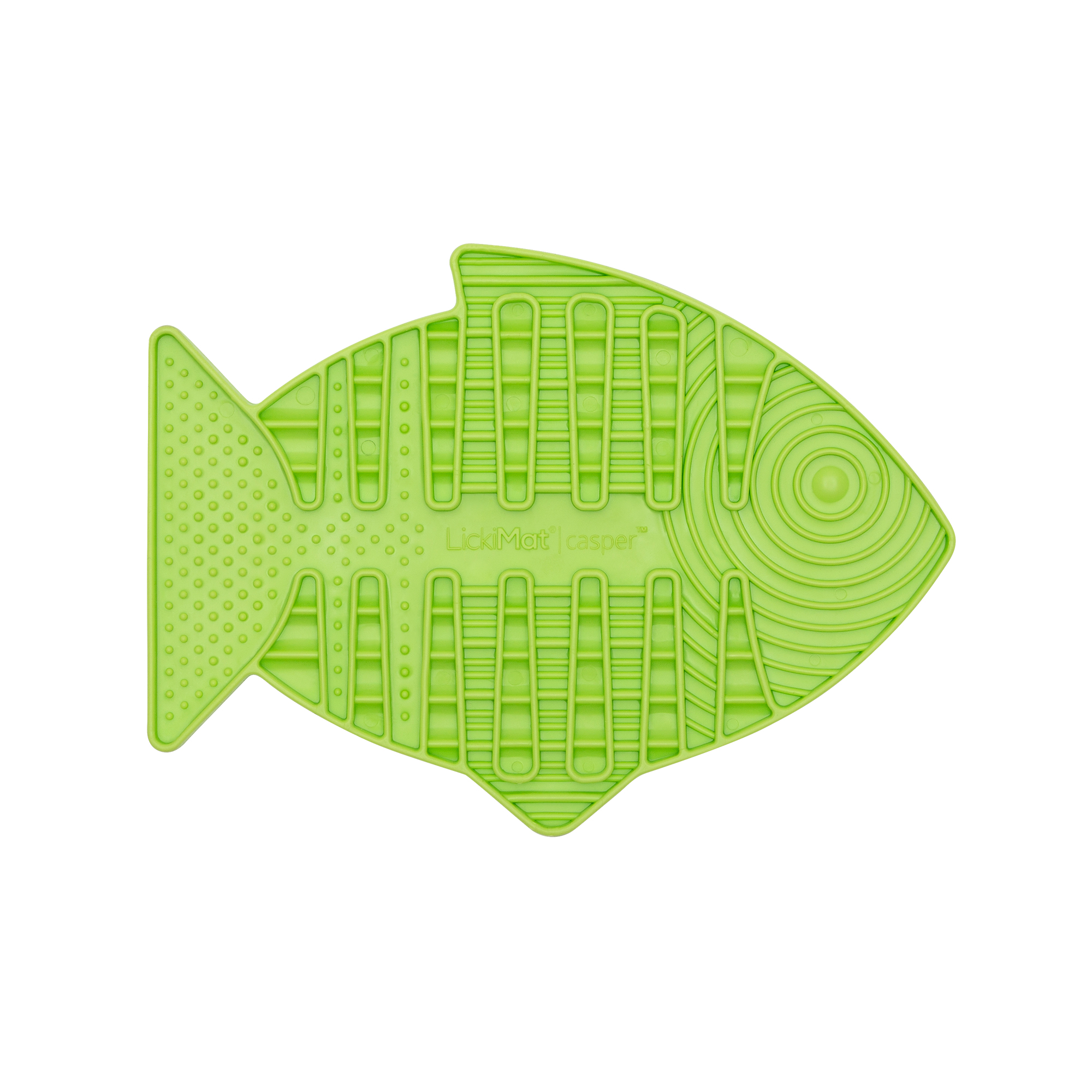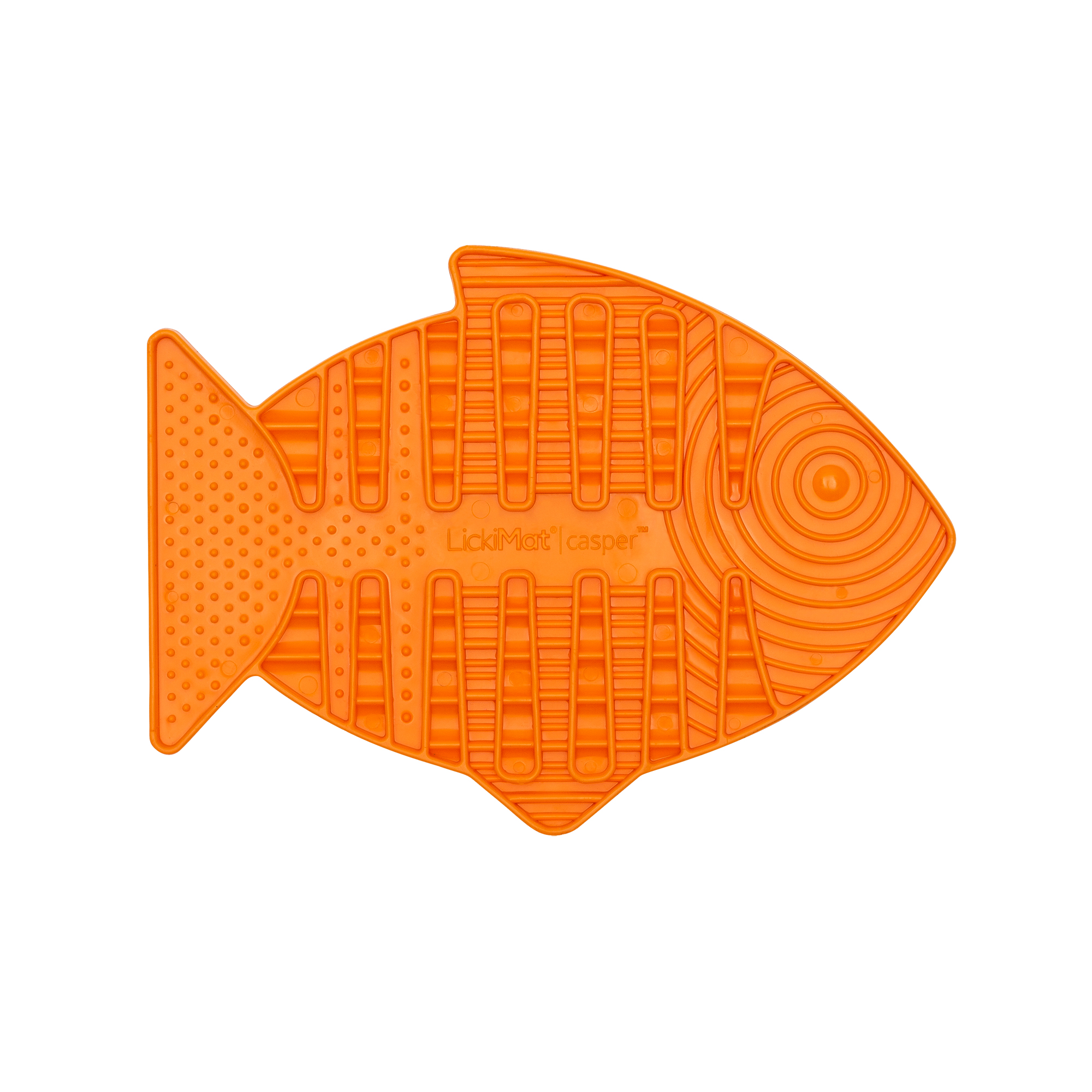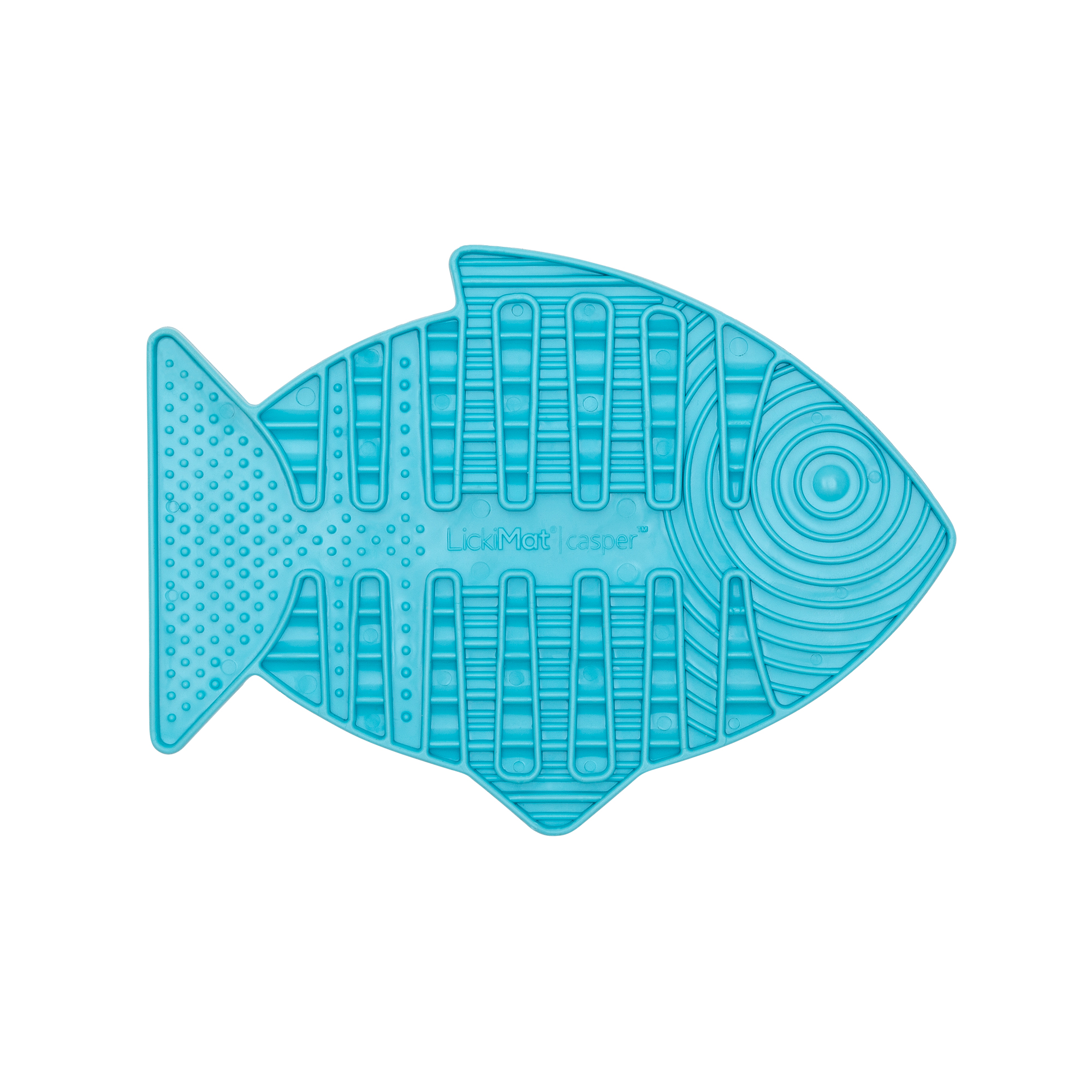 Product Video
How to stop anxiety with LickiMat.
The full LickiMat collection.
Product Benefits
MIMICS CAT'S PREDATORY FEEDING :
LickiMat Casper and Felix enrich feeding time for cats by allowing greater activity, like they would experience in the wild.
LickiMat Casper and Felix stop "whisker stress" and allow your cat to feed in a crouching position with a full view of their surrounds, reducing stress and anxiety.
The pockets are designed to promote licking action to extract food and slow down eating and make meals or treats last a long time.
REDUCES ANXIETY, BOREDOM AND DESTRUCTIVE BEHAVIOUR :
LickiMat helps calm and soothe your cat as they enjoy their favourite treat by helping release endorphins through the promotion of licking.
Great for when you leave home, great for stressful times such vet visits, injections, injury recovery as well as thunderstorms and fireworks.
Please remember to supervise your pet when first introducing them to LickiMat.
RECOMMENDED FOR BOTH DOGS & CATS :
The LickiMat textured patterns are designed to please the tongues of cats and to work with all manner of treats and foods, ranging from spreadable treats, yogurt and cream cheese to raw, wet, dry and liquid foods.
The licking action enhances the sense of taste, allowing your cat to enjoy just a small amount of food.
LickiMats are also perfect for adding supplements and medications to treats.
PROMOTES LICKING :
The LickiMat surfaces promote pleasurable licking for cats.
The licking action generates saliva that helps protect your cat's teeth and gums, and can aid digestion as saliva contains enzymes such as Amylase.
The natural rubber surface also scrapes food particles and odour causing bacteria off your cat's tongue, promoting fresher breath.
SERVE HEALTHY TREATS :
The LickiMat allows you to serve a wide variety of treats: sardines, yogurt, purees, spreads and all manner of organic and healthy pet approved treats.
The magic of LickiMat is that challenging your cat to lick the treat out of the patterned surface in order to be rewarded by the treat, slows the process dramatically and prolongs their enjoyment.
Less calories, healthier treats and longer duration.
SLOWER FEEDING & HEALTHIER FEEDING :
The LickiMat can be used to promote slower eating, which in turn reduces bloating and improves digestion.
A great alternative to slow feed bowls.
You can even freeze food and treats on the mat for slower and more enjoyable feeding.
ALTERNATIVE TO FEEDING BOWL :
The LickiMat is a perfect replacement for all cat bowls and there are a wide variety of designs and colours to suit your preferences.
You can serve raw, wet, dry and liquid food at the same time without making a mess.
For fun pet interaction, two designs are available. Lickimat Casper, with its complex and deeper pocket design, is perfect for presenting both dry and wet cat food along with soft and liquid treats like yogurt, purees, gravy or liquid treats and foods.
JJ E-Homez Holistic Pet Return Policy
Generally, all our products are strictly non-refundable nor exchangeable.
However, in the event you received an incorrect or defective item, or any other valid reason that you can't enjoy your purchase, we will provide a refund or an exchange, case by case basis.
All we ask is that when the item is returned, it should meet the following requirements:
Reach out to us to arrange an appointment to drop off your item at 216A Boon Lay Ave.
Item returned should be in their original & sealed packaging. Broken seals will not be accepted, unless there's a valid reason, based on case by case basis.
Please ensure at least 6 months of shelf life if it's a perishable item.
Send us your order confirmation email for refund verification.
Items not eligible for returns:
Food related, wearables, beds and carriers due to food safety & hygiene reasons.
Items that are purchased from promotional pricing from all of our sales channels.
Customers who had a history of returning more than 3 items.
When we receive the refunded/exchange item, we will review the condition of the item, and reach out to you to confirm and issue a refund/exchange within 7 working days. We regret that customers who decline to respect our policy will be ineligible for exchange, returns and refunds.
Do also note that if we find that a product has been intentionally damaged or tampered with, refunds will not be offered.
As generally, returns are not allowed otherwise, please check your order (e.g. type, size, colour, quantity, etc) before checking out. If you need help with any product, chat with us or please send us an email to jjehomez@gmail.com
Pre-order Items T&C
Please note of the following terms & conditions on all our Pre-order items :
Full payment is required for all Pre-order items.
Expect Pre-order items to be delivered between 3 to 15 working days (depending on which item) starting from your order date.
We will connect via WhatsApp or Email should there be any updates or concerns regarding your order.
Promotions
Website promotion for year 2023
Free Delivery for : orders above $38
*Terms & Conditions:
Website promotion is only applicable for orders/payments made via our website.
Promotions at other shopping platforms (Carousell, Lazada, Shopee, Amazon) is only applicable for orders/payments made via our shops within those shopping platforms.