Product Summary
Is your dog itching and scratching? Are they allergic to Fleas or have other bug bites?
Restore is an itch remedy for dogs only. This all natural itch relief salve stops itching on contact to keep dogs from biting, scratching and licking their paws and skin.
Restore addresses the following dog skin problems.
Bug Bites
Chews and Licks Paws
Hot Spots
Flea Dermatitis
Itchy Incisions
Rashes
Punctures
Smelly Itchy Ears
Scratches and Scrapes
Restore can be used everyday to quickly heal dog hot spots, bug bites and as an effective flea dermatitis remedy. An excellent addition to your holistic medicine kit to help heal cuts, scrapes, punctures, and open wounds.
Benefits of Restore Itch Relief & Wound Care Salve:
Stops itching on contact and keeps your dog from acquiring a secondary infection
Powerful herbal formula heals hot spots, bug bites, and flea dermatitis
Restore helps heal wounds, cuts and scrapes from the inside out
Can be used in your dog's ear to help heal minor infections and ear itching
Restore is an all natural herbal remedy for itching, licking, hot spots and open wounds.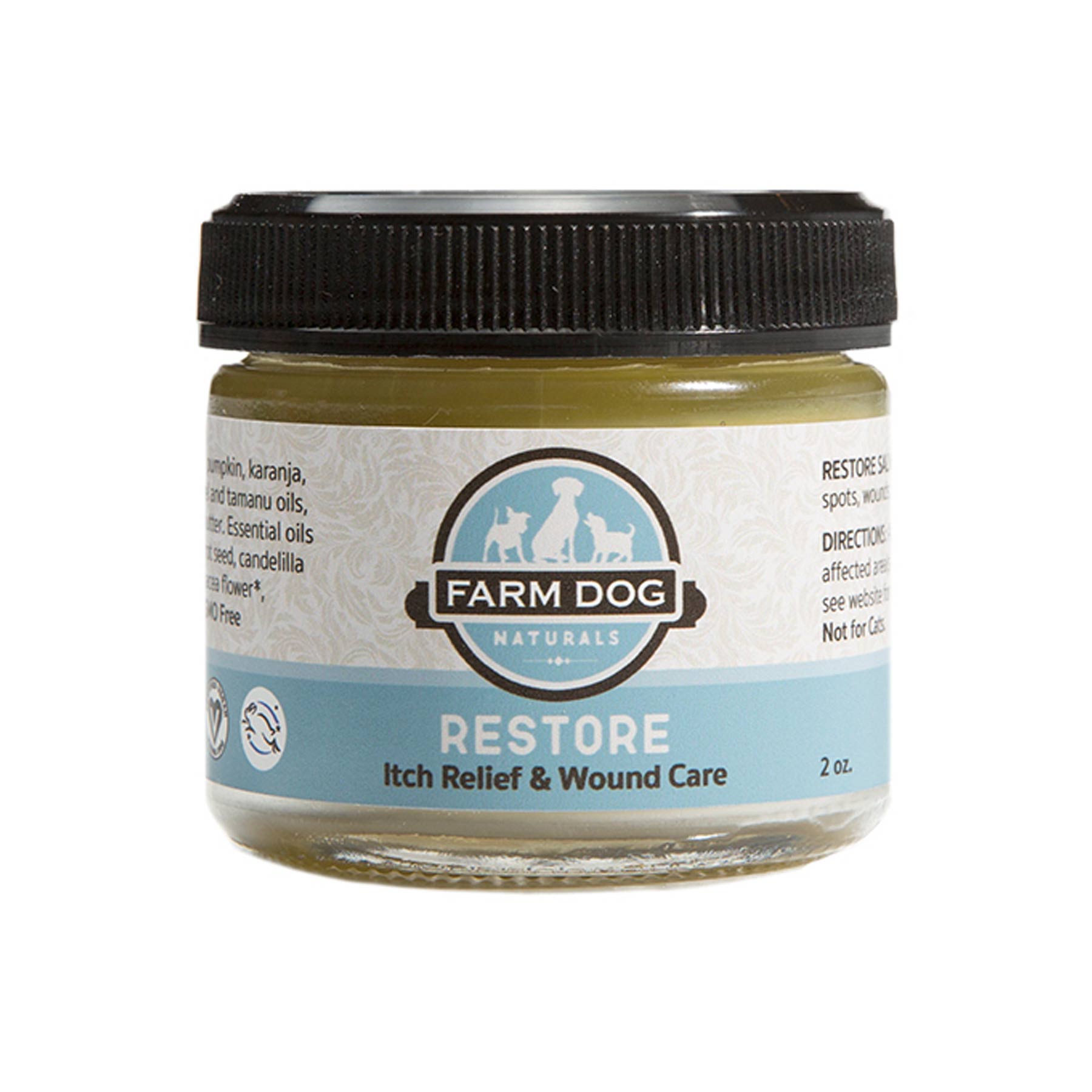 Before and After Of Using Restore to Heal The Wound and Salvation to grow the hair back the same color.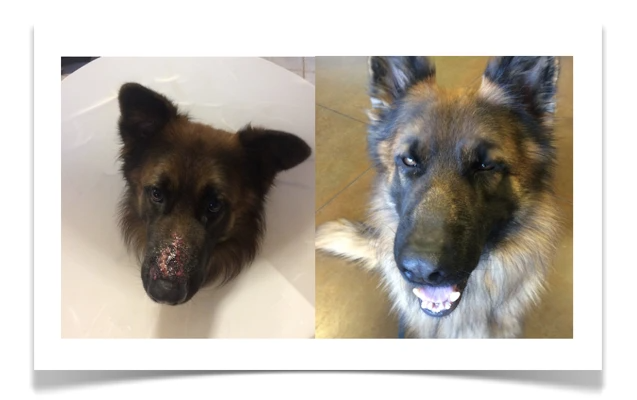 Product Video
Product Ingredients
All Of Our Ingredients Are GMO-FREE, Cruelty-Free And Vegan-Friendly.
Natural Product Alert! Farm Dog infuses herbs into our formulas. You may occasionally see a small piece of herb in our salves.
Restore's Simple Herbal Ingredients:
Cherry kernel
Organic rose hips oil
Organic hemp
Almond
Apricot kernel
Organic pumpkin
Karanja and Organic neem oils.
Unrefined Shea Butter.
Echinacea and Yellow dock.
Essential oils of carrot seed, frankincense and Geranium.
Organic vitamin E.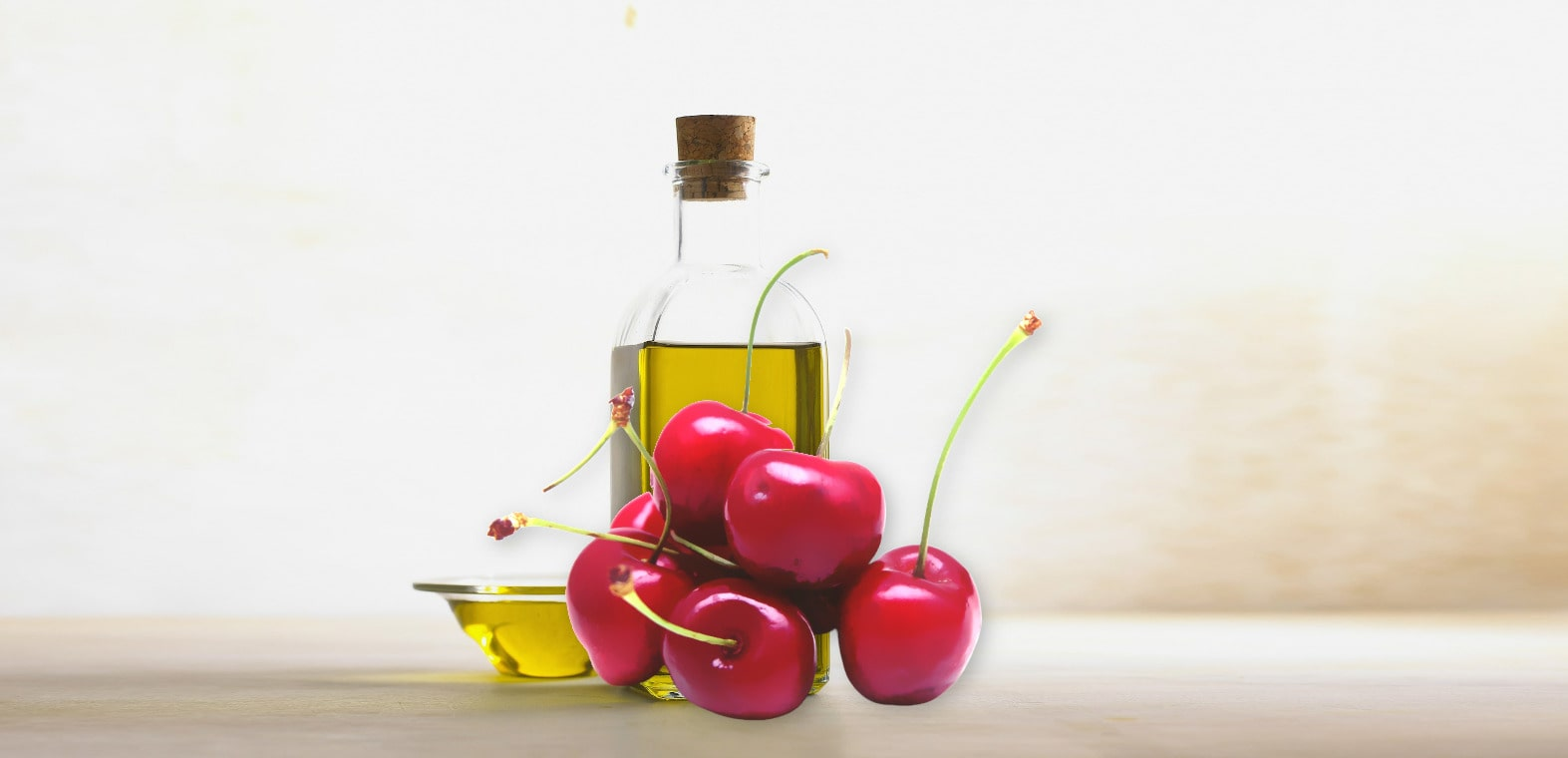 Cherry Kernel Oil
Cherry Kernel oil has many benefits- the most well known being a natural moisturizer. It is an abundant source of antioxidants, phenolic compounds and fatty acids, fighting oxidative stress, reducing inflammation and restoring aging skin. Cherry Kernel oil is also rich in vitamins A & E, stimulating collagen production and encouraging healthy skin cell regeneration and growth.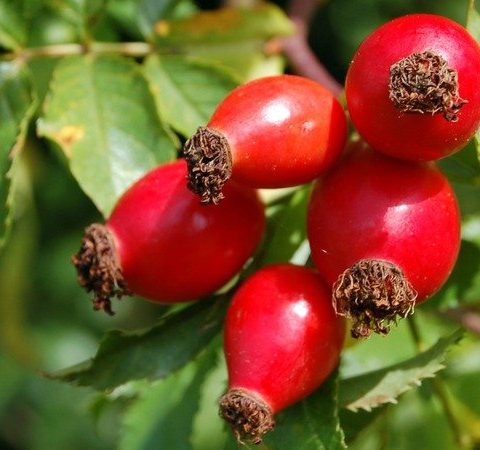 Organic Rose Hips Oil
Rosehip oil contains a high amount of Vitamin C,GLA (Gamma linolenic acid), and zeaxanthin. It has a light amber color and is considered a 'dry' oil. That means it absorbs into the skin relatively easily. It is highly effective at helping to cure dry, weathered skin. Rosehip oil contains a wide range of beneficial ingredients that promote positive skin health. Some of them have already been mentioned, including vitamin C and GLA, but it also contains carotenoids, vitamin E, and many essential fatty acids.
Fatty acids are important to proper health for dogs and the only way they can get these fatty acids is through a diet rich in them, or through supplementation. Dogs cannot produce fatty acids and when they don't get enough, it exposes their skin, to drying and cracking.

The essential fatty acids that rosehip oil contains include:
Linoleic acid
Linolenic acid
For some time it was stated that rosehip oil contained vitamin A, but that was not true. It contains provitamin A, mostly beta-Carotene.
It is effective when used as an oil (by itself) and is also great when added to lotions and creams. It provides some potent healing qualities and aides in hydrating, pigmenting, rejuvenating the skin.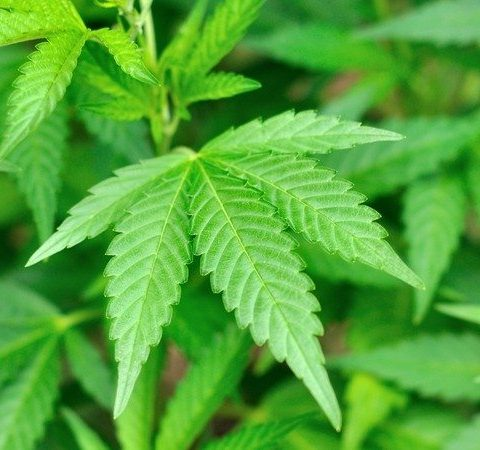 Organic Hemp Oil
Organic hemp oil is widely considered one of the most nutritional oils available and provides numerous benefits for both medicinal as well as cosmetic use. It is loaded with amino acids, fatty acids, omega-3 and omega-6, that are essential for healthy living and proper nutrition. It is a powerful active ingredient for dogs.
Finding balance between dry skin and comfort can be challenging, especially for dogs. The fatty acids that are found within organic hempseed oil are many of those that dogs simply cannot live a healthy life without. A dog's biology prevents them from creating these fatty acids on their own, unlike humans that can produce numerous forms of fatty acids through other nutrients. This is the primary reason why obtaining them through diet is so critical for canines.
Organic Hempseed Oil offers tremendous benefits for dogs and provides essential nutrients. It has a slightly nutty aroma and usually contains high quantities of amino and other fatty acids. It has a pH value of 6.1, has no measurable THC (tetrahydrocannabinol) and contains the following fatty acids:
Palmitic
Steric
Oleic
Linoleic
Linolenic
It has high nutritional value, though, because of its 3:1 ratio of omega-6 to omega-3 fatty acids.
An important note: organic hempseed oil should not be confused with oil that is derived from the Cannabis flower, as they are completely different. The oil derived from the flower is marketed with numerous medicinal qualities that are different than those offered by hempseed oil. It is also important to note that THC is the psychoactive drug commonly associated with traditional Cannabis and is not present in organic hempseed oil.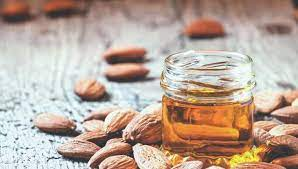 Almond Oil
Almond oil (Prunus amygdalus). Also called sweet almond oil, this popular carrier oil contains protein, glucosides, minerals, and vitamins A, B1, B2, B6, and E. Almond oil is very pale yellow and has a subtle fragrance. Widely used as a massage oil because it lubricates and protects without being quickly absorbed, almond oil is recommended for skin conditions such as eczema, dryness, inflammation, muscle soreness, and itching. In addition, it helps heal burns.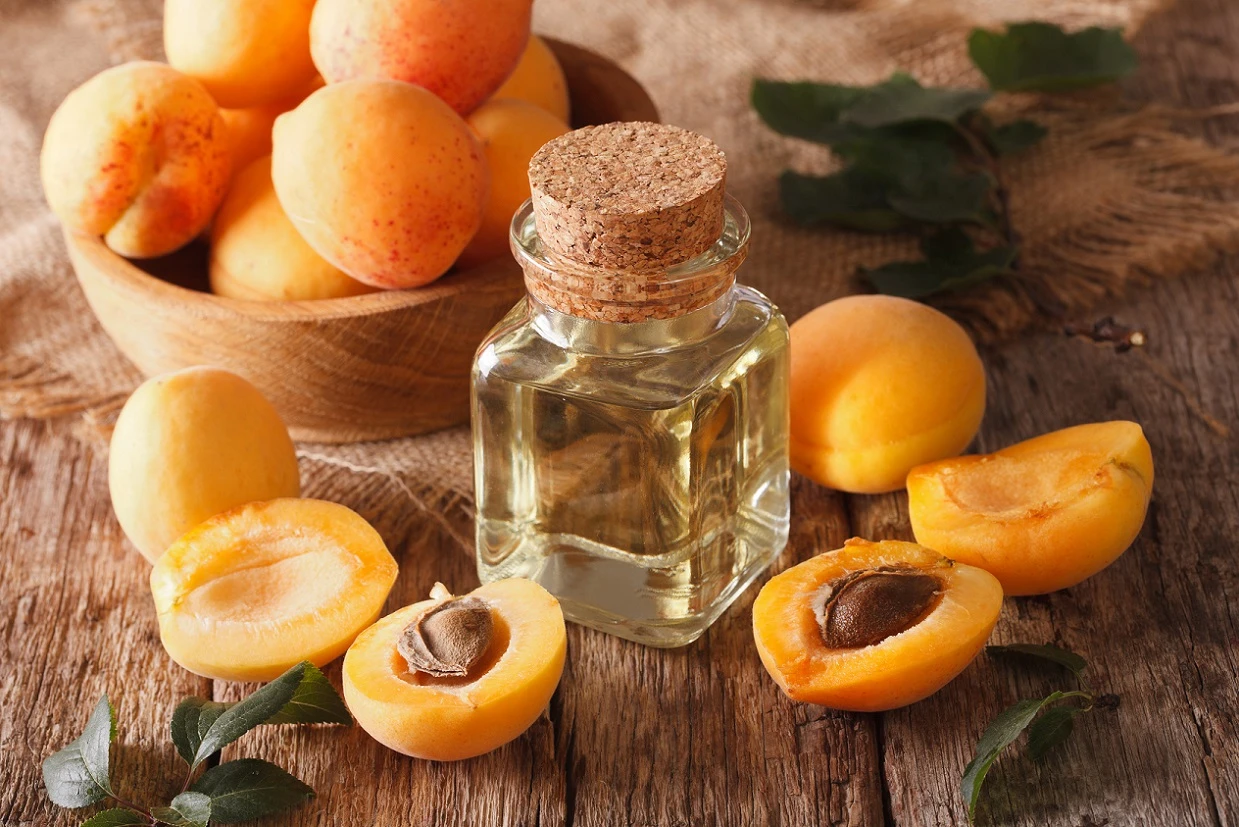 Apricot Kernel Oil
Apricot kernel oils is rich in vitamin A, apricot kernel oil is pale yellow and has a light, pleasant texture. Appropriate for all skin conditions, it nourishes and helps heal sensitive, delicate, dry, inflamed, or aged skin.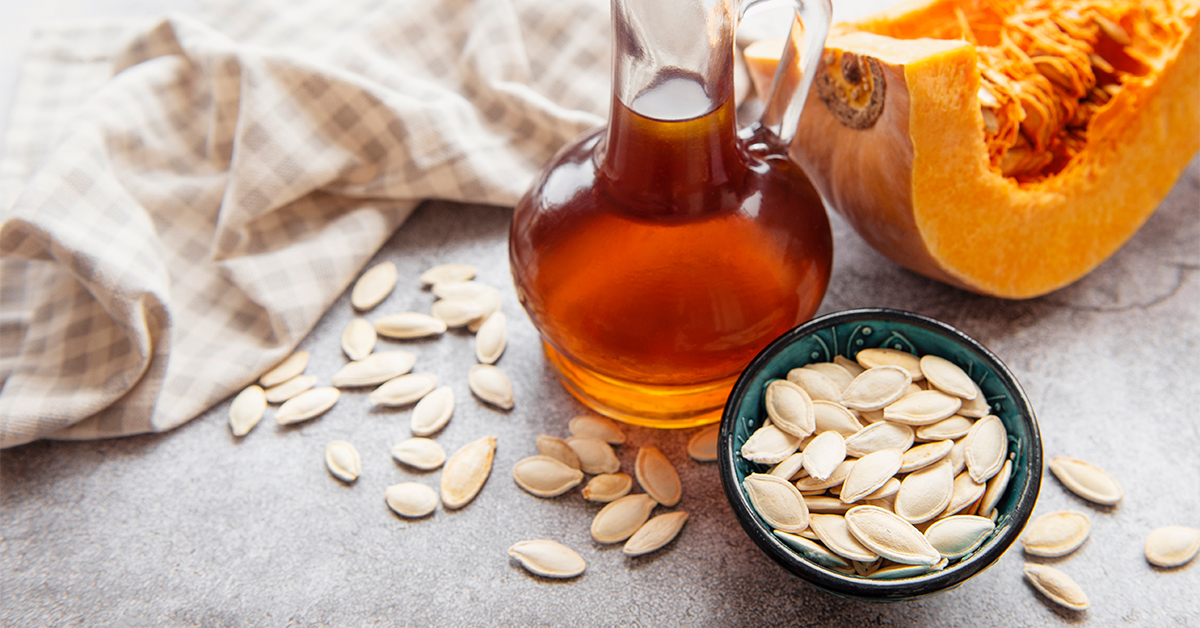 Organic Pumpkin
A number of nutrients in pumpkin, including vitamin A and zinc, improve your pet's skin and coat. The high water content in pumpkin flesh also contributes to supple skin and a lustrous coat. Pumpkin seeds, extract and oil, have been found to have anti-microbial, anti-fungal, and anti-viral properties.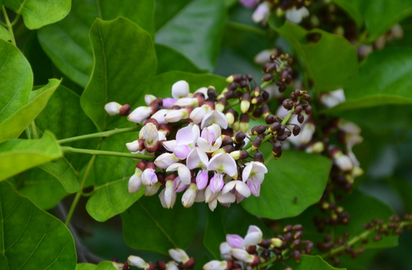 Karanja Oil
Karanja Oil, Pongamia glabra, is pressed from the seeds of the Pongam Tree. This cousin of Neem offers an array of similar therapeutic benefits to that of its pungent relative. Karanja oil contains many medicinal properties and is used in various skin diseases like itches, eczema, abscess etc. It controls bleeding when applied to a wound and prevents dandruff. Karanja Oil is prized for its insecticidal and antiseptic properties and is often used in pet care for the treatment of fleas, mange, and scabies. Its insecticidal properties also make Karanja Oil great for agricultural use, serving as a natural pest repellent.
Organic Neem Oil
Neem oil contains fatty acids, antioxidants, and antimicrobial compounds, and these can benefit the skin in a range of ways. These compounds may help fight skin infections, promote wound healing, and combat signs of skin aging.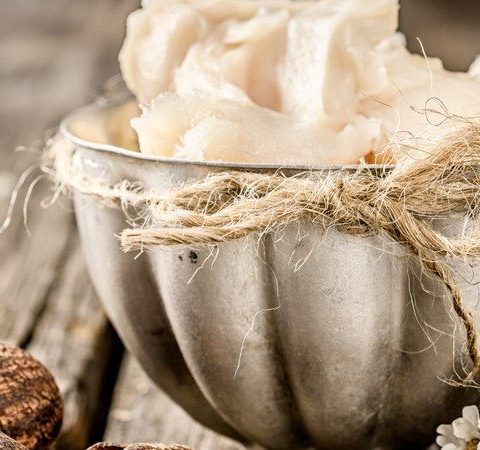 Unrefined Shea Butter
Unrefined Shea Butter, is truly deserving of the "miracle ingredient" moniker, unrefined Shea nut butter's constellation of vitamins, minerals, proteins and fatty acids restores the skin's natural elasticity and enables it to better absorb moisture from the air. Shea nut butter also has natural sunscreen and anti-inflammatory properties, and helps improve skin ailments ranging from eczema, dermatitis, allergies and fungal infections to blemishes, wrinkles, scars, and scrapes.
Shea butter is known especially for its properties as a moisturizer and emollient. Shea butter absorbs rapidly into the skin without leaving a greasy feeling. Shea butter is comparatively richer than other emollients.

Shea butter is edible and completely harmless if injested.
Yellow Dock
Yellow dock is a quick cleansing herb, that could help deal with conditions that result from toxic excesses, such as dermatitis. As it has a high iron content, it is sometimes used to treat anemia, though it should be avoided where intestinal bleeding or obstructions are present. While it is a first choice for skin problems, it is a blood cleanser that could be used internally or externally to ease dry, itchy skin to help clear chronic skin conditions, including ringworm. It could also be used to stimulate bile production, or as a laxative. Yellow dock has even been used as a treatment for ear mites and stinging nettle burns.

Echinacea
Echinacea has been used traditionally to clear inflammatory skin problems. It was used in the treatment of boils, abscesses, and eruptive skin conditions. Echinacea is believed to exert its benefits in the treatment of skin conditions via enhancing the activity of the lymph system, improving local elimination and reducing inflammation.93 Echinacea also may be applied locally (topically) for inflammatory skin conditions. The polysaccharides are being investigated as possible active ingredients in its external activity.83 Echinacea has demonstrated important immunomodulatory effects. It may be included in internal use formulae for chronic acne, as a general anti-inflammatory and immunotonic herb. Echinacea has been used successfully as a local anti-inflammatory for minor wounds and may be considered as part of a rinse or cream-based topical preparation.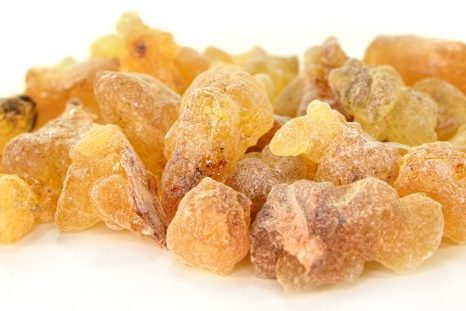 Frankincense Essential Oil
As the king of oils, Frankincense is known to promote cellular health and immunity and can be consumed daily for these internal benefits. It promotes cellular health and DNA integrity for any lumps or bumps that your animal may have. Frankincense supports healthy function of the nervous system, immune system, and digestive tract. It helps soothe skin that is irritated, itchy or damaged, particularly when used in conjunction with lavender. It also relaxes and soothes sore muscles and joints in older animals.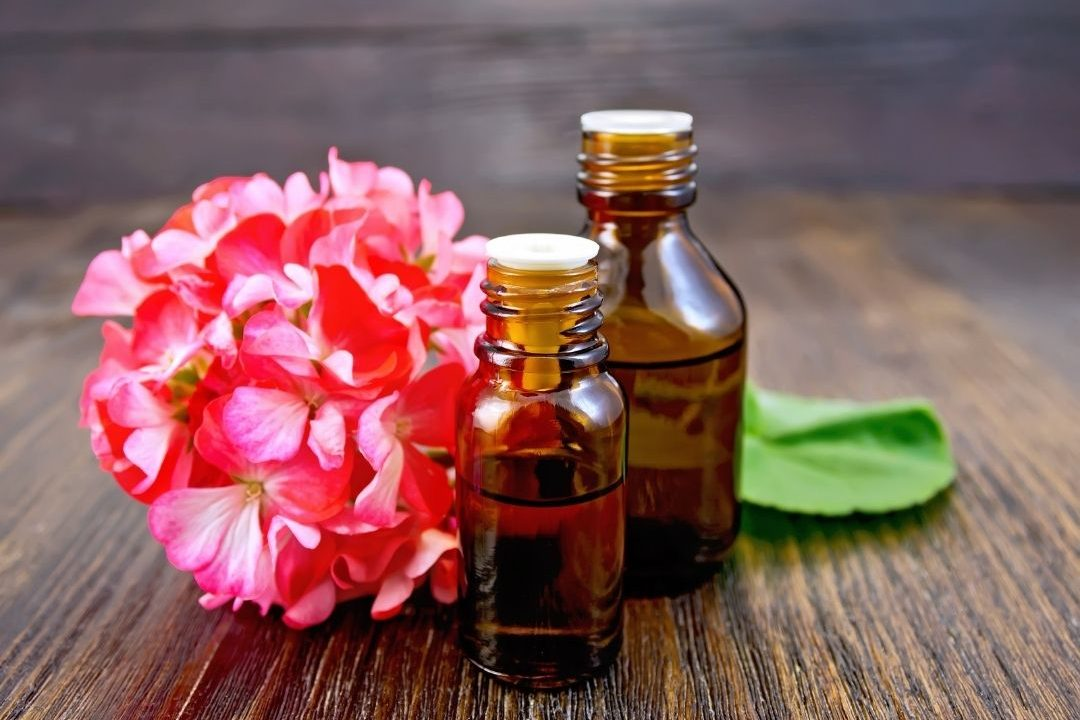 Geranium Essential Oil
Geranium, another safe essential oil to use on pets. It has strong antifungal properties against yeast overgrowth, fungal ear infections and is effective in repelling ticks and fleas. For pets that love the outdoors and grass, Geranium is a must-have for all owners.
Geranium essential oil has wonderful benefits for animals, including:
A calming effect on dogs suffering from anxiety.
Helps to heal canine skin problems
Treats fungal ear infections
Reduces stress
Treats yeast overgrowth
Repels fleas and ticks.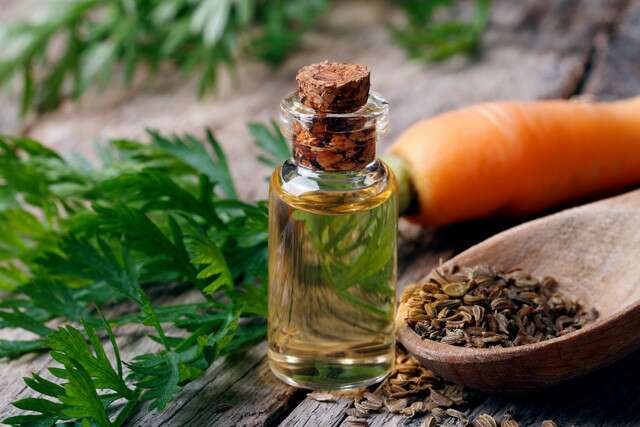 Carrot Seed Essential Oil
Carrot Seed commonly used as a topical treatment, carrot seed oil helps aid skin dryness and promotes healthier skin. It is anti-inflammatory, tonic, with moderate antibacterial effects. It is good for dry, flaky, sensitive skin which is prone to infection. Can rejuvenate and stimulate tissue regeneration, thus effective for scar healing
Organic Vitamin E
Vitamin E is a nutrient that helps support the immune system and help cell regeneration. It also has antioxidant and anti-inflammatory properties. It is most commonly known for its benefits for skin health and appearance. Applied topically, it helps reduce inflammation and makes skin look younger.
Product Application
Apply Restore twice daily to affected area or as needed for itching and scratching.
For General Wound Care:
Apply ample amounts of Restore to the wound and let it sit for 6-8 hours
Clean the wound out with sterile gauze and antiseptic then reapply.
Let the wound heal naturally.
Use our Salvation Salve to quickly grow your dog's hair back.
For Bacterial Ear Infections:
Asking yourself "what can I do about my dog's bacterial ear infection?" Use Restore.
Apply a small amount of Restore to the inside of your dog's ear and let it melt into their ear canal.
Wait 24 hours, gently clean the outer ear and reapply.
Continue until symptoms disappear.
If symptoms persist, consult your veterinarian.
For Abscess or Excessive Wound Scabbing:
Does your dog have an abscess with a scab on top? Do they have a puncture or a wound that needs to stay open and clean so that it can heal? Use Restore.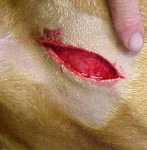 Apply an ample amount of Restore to the scabbed area and leave on overnight.
In the morning, take a warm dampened clean cloth and gently wipe the scab away.
Clean the wound out with sterile gauze and antiseptic then reapply Restore.
Cover for a couple of hours if needed.
In the case of an abscess, gently remove the pus out of the wound before cleaning it.
Repeat the process daily until the open wound (and abscess) have closed up on their own without scabbing.
After this happens, follow instructions under General Wound Care.
If you see any excessive swelling of the area, consult your veterinarian.
JJ E-Homez Holistic Pet Return Policy
Generally, all our products are strictly non-refundable nor exchangeable.
However, in the event you received an incorrect or defective item, or any other valid reason that you can't enjoy your purchase, we will provide a refund or an exchange, case by case basis.
All we ask is that when the item is returned, it should meet the following requirements:
Reach out to us to arrange an appointment to drop off your item at 216A Boon Lay Ave.
Item returned should be in their original & sealed packaging. Broken seals will not be accepted, unless there's a valid reason, based on case by case basis.
Please ensure at least 6 months of shelf life if it's a perishable item.
Send us your order confirmation email for refund verification.
Items not eligible for returns:
Food related, wearables, beds and carriers due to food safety & hygiene reasons.
Items that are purchased from promotional pricing from all of our sales channels.
Customers who had a history of returning more than 3 items.
When we receive the refunded/exchange item, we will review the condition of the item, and reach out to you to confirm and issue a refund/exchange within 7 working days. We regret that customers who decline to respect our policy will be ineligible for exchange, returns and refunds.
Do also note that if we find that a product has been intentionally damaged or tampered with, refunds will not be offered.
As generally, returns are not allowed otherwise, please check your order (e.g. type, size, colour, quantity, etc) before checking out. If you need help with any product, chat with us or please send us an email to jjehomez@gmail.com
Pre-order Items T&C
Please note of the following terms & conditions on all our Pre-order items :
Full payment is required for all Pre-order items.
Expect Pre-order items to be delivered between 3 to 15 working days (depending on which item) starting from your order date.
We will connect via WhatsApp or Email should there be any updates or concerns regarding your order.
Promotions
Website promotion for year 2023
Free Delivery for : orders above $38
*Terms & Conditions:
Website promotion is only applicable for orders/payments made via our website.
Promotions at other shopping platforms (Carousell, Lazada, Shopee, Amazon) is only applicable for orders/payments made via our shops within those shopping platforms.