Product Summary
Easy Peesy Protocol is a 2 product kit that helps to support the body in the dissolution of Urinary Crystals. Supports bladder health and the creation of an environment that will discourage crystal formation. Helps to support the body's defence against recurring bladder and urinary infections. Dogs & cats friendly.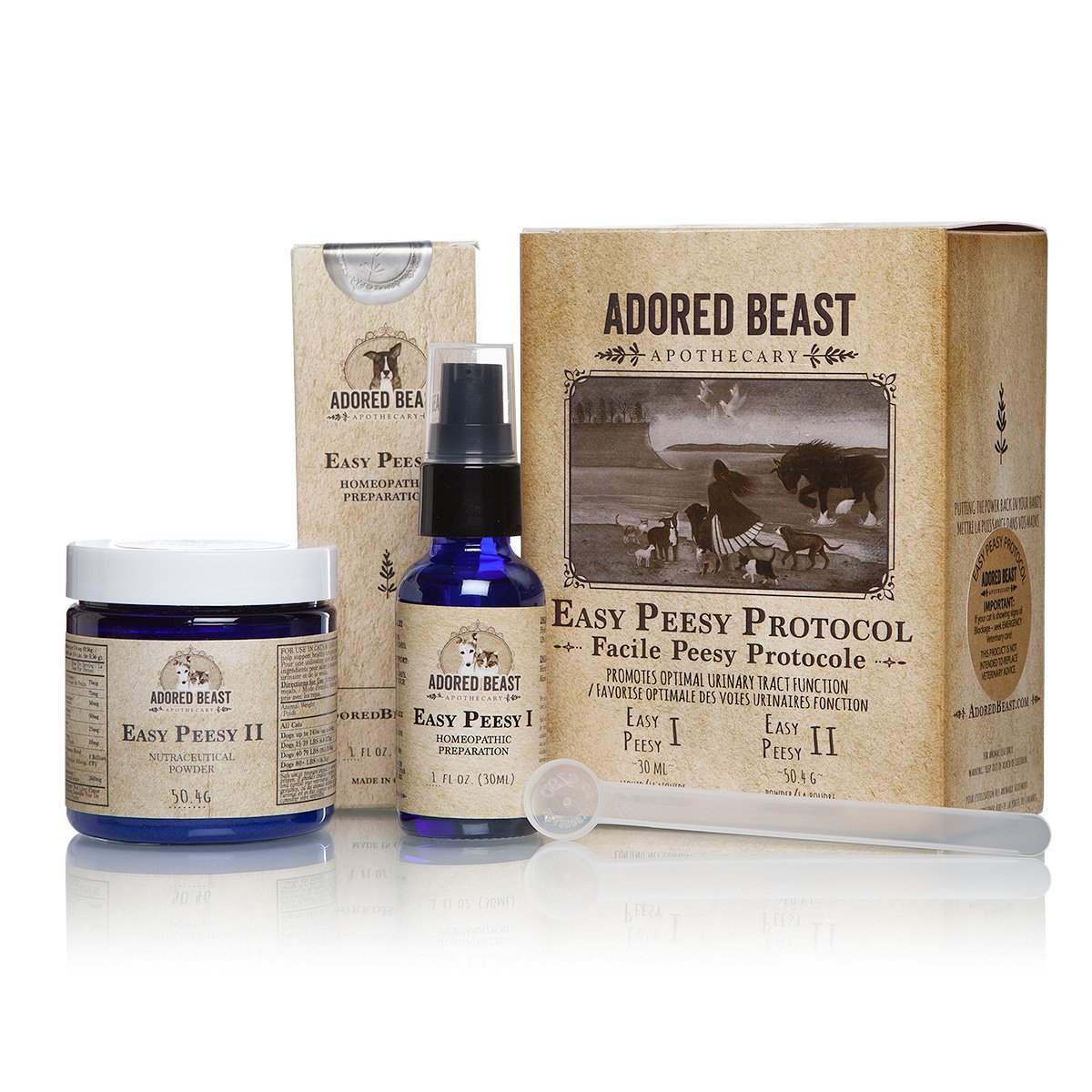 Product Video
Product Ingredients
Protocol Includes :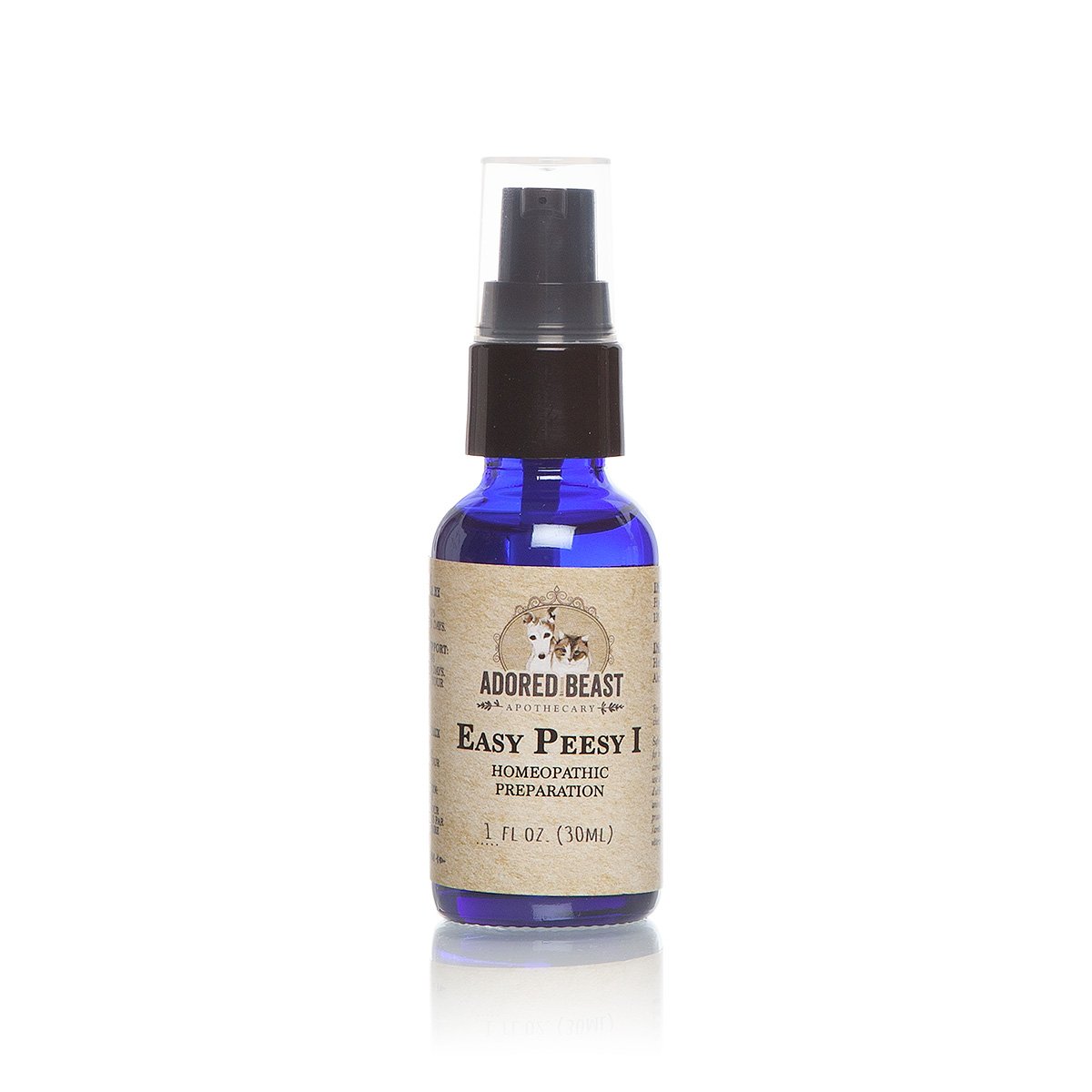 Easy Peesy I
Contains two homeopathic remedies that combine to support the body in the dissolution of crystals and stones, while working synergistically with the nutraceutical powder to maintain overall kidney and bladder health. Hydrangea supports urinary tract problems such as infections of the bladder, urethra and prostate, enlarged prostate, gravel and kidney stones. Berberis helps with the management and prevention of calcification and the dissolution of stones and crystals and to support the kidneys and overall bladder health.
Ingredients :
Homeopathic Hydrangea
Homeopathic Berberis
Prepared in a 13% alcohol base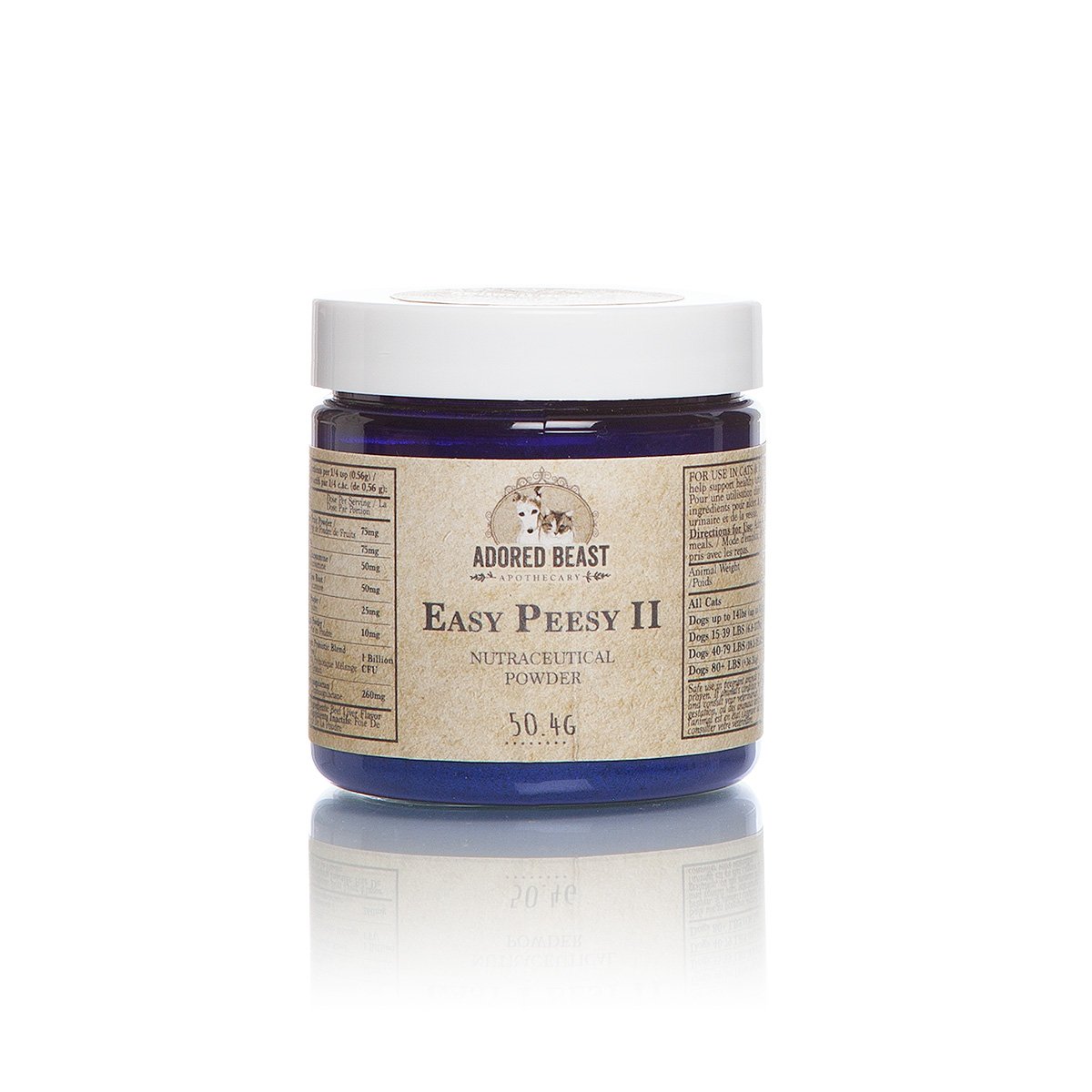 Easy Peesy II
Contains ingredients that help support healthy urinary tract and bladder function. Specific probiotic strains help to combat UTIs. Herbs and nutraceuticals work to decrease pain/discomfort and inflammation in the bladder wall and smooth muscle. Supports the transportation of bad bacteria out of the bladder through the urine, while slightly decreasing the acidity of urine pH, thereby making conditions for bacteria growth less favorable.
Ingredients :
Cranberry
D-Mannose
N-acetyl Glucosamine (NAG)
Marshmallow Root
Uva Ursi
Nettle Leaf
14 Strain Probiotic Blend
Larch Arabinogalactan
Beef Liver Glandular
Product Usage Directions
The protocol contains detailed instructions following these simple steps :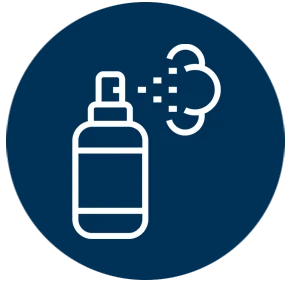 Easy Peesy I
Administer orally – 4 pumps (0.5ml) twice per day for 30 days
For Maintenance and Support
Administer orally – 4 pumps (0.5ml) twice per day for 14 days.
Repeat 3 times per year if your animal has a history of urinary tract issues.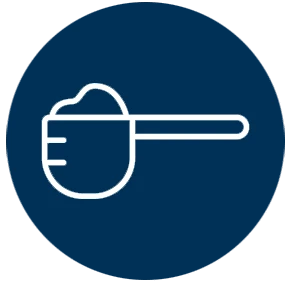 Easy Peesy II
Administer orally once per day according to the below dosage chart.
Can be given with meals.
For Maintenance and Support
Administer orally once per day for 14 days according to the below dosage chart.
Repeat 3 times per year if your animal has a history of urinary tract issues.
| ANIMAL WEIGHT | DAILY SERVING |
| --- | --- |
| ALL CATS / DOGS | DOSAGE |
| 1 – 14 LBS (0.45-6.35kg) | 1/8 TSP |
| 15 – 39 LBS (6.8-17.7kg) | 1/4 TSP |
| 40 – 79 LBS (18.14-35.83kg) | 1/2 TSP |
| 80+ LBS (36.29kg +) | 3/4 TSP |
* Additional Notes - For use in dogs and cats only. Store at room temperature (15-30° celsius)
Product FAQ
Q : Can this be used every day ongoing?

A : While we don't recommend it for daily use without the advice of your veterinarian, if your animal suffers from chronic urinary tract issues, it can be used 3-4 times per year as maintenance.
Q : Can the Easy Peesy Protocol be used as a preventative measure?

A : Easy Peesy Protocol can be used once or twice a year to maintain optimal bladder health.
Q : Can the Easy Peesy Protocol be used on Cats?

A : Yes! The Easy Peesy Protocol was designed to be used on both cats and dogs..
IF YOUR CAT IS SHOWING SIGNS OF BLOCKAGE SEEK EMERGENCY VETERINARY CARE.
SAFE AND EFFECTIVE USE IN PREGNANT ANIMALS OR THOSE INTENDED FOR BREEDING HAS NOT BEEN PROVEN.
IF ANIMAL'S CONDITION WORSENS OR DOES NOT IMPROVE, STOP PRODUCT ADMINISTRATION AND CONSULT YOUR VETERINARIAN.
AN EXAMINATION FROM A VETERINARIAN IS RECOMMENDED PRIOR TO USING THIS PRODUCT.
THIS INFORMATION IS INTENDED TO PROVIDE INFORMATION ONLY.
EACH ANIMAL HEALTH SITUATION IS UNIQUE. THIS INFORMATION IS NOT INTENDED FOR USE IN DIAGNOSIS OR TREATMENT OF SPECIFIC HEALTH PROBLEMS OR DISEASES, AND SHOULD NEVER BE CONSIDERED AS A SUBSTITUTE FOR VETERINARY ADVICE."
JJ E-Homez Holistic Pet Return Policy
Generally, all our products are strictly non-refundable nor exchangeable.
However, in the event you received an incorrect or defective item, or any other valid reason that you can't enjoy your purchase, we will provide a refund or an exchange, case by case basis.
All we ask is that when the item is returned, it should meet the following requirements:
Reach out to us to arrange an appointment to drop off your item at 216A Boon Lay Ave.
Item returned should be in their original & sealed packaging. Broken seals will not be accepted, unless there's a valid reason, based on case by case basis.
Please ensure at least 6 months of shelf life if it's a perishable item.
Send us your order confirmation email for refund verification.
Items not eligible for returns:
Food related, wearables, beds and carriers due to food safety & hygiene reasons.
Items that are purchased from promotional pricing from all of our sales channels.
Customers who had a history of returning more than 3 items.
When we receive the refunded/exchange item, we will review the condition of the item, and reach out to you to confirm and issue a refund/exchange within 7 working days. We regret that customers who decline to respect our policy will be ineligible for exchange, returns and refunds.
Do also note that if we find that a product has been intentionally damaged or tampered with, refunds will not be offered.
As generally, returns are not allowed otherwise, please check your order (e.g. type, size, colour, quantity, etc) before checking out. If you need help with any product, chat with us or please send us an email to jjehomez@gmail.com
Pre-order Items T&C
Please note of the following terms & conditions on all our Pre-order items :
Full payment is required for all Pre-order items.
Expect Pre-order items to be delivered between 3 to 15 working days (depending on which item) starting from your order date.
We will connect via WhatsApp or Email should there be any updates or concerns regarding your order.
Promotions
Website promotion for year 2022
Free Delivery for : orders above $38
*Terms & Conditions:
Website promotion is only applicable for orders/payments made via our website.
Promotions at other shopping platforms (Carousell, Lazada, Shopee, Amazon or Qoo10) is only applicable for orders/payments made via our shops within those shopping platforms.