Product Summary
Have you been searching for an all-natural topical balm for your pup's scrapes, rashes, and irritations? Hot spots? Dry skin? Surgery scar? Look no further for your go-to remedy. In addition to nourishing the skin, this balm protects and treats a plethora of bacterial issues such as atopic dermatitis, allergic dermatitis, and more.
Skin Soother is a 100% natural topical balm packed with organic, plant-based healing herbs, anti-bacterial, anti-fungal, & anti-inflammatory. This incredible balm boasts with healing capabilities, nourishing and soothing your dog's affected area to prevent and treat a plethora of ailments and irritations. Your doggo will thank you for the relief from cuts, rashes, burns, wounds, and more. Basically, this is a natural Neosporin for your loyal canine companion!
Skin soother is a must have doggy first-aid kit. What does the balm help heal and treat?
Wounds, cuts, scrapes, burns
Hot spots & allergy symptoms
Dog Acne
Rash & skin irritations
Interdigital cysts
Prevents & treats bacterial infections
And more!
We craft every balm in the USA with your pup in mind. We use only the highest-quality ingredients creating a vegan, safe, powerful healing treatment to have on hand for any "ruh-roh" moments.
Skin Soother is sure to keep tails waggin'.
Product Video
Product Ingredients
Our ingredients are organic, plant-based, and never compromised. With the highest quality and natural healing properties, these balms are effective, safe, and will leave your pup living its best life!
Some star players in Skin Soother include: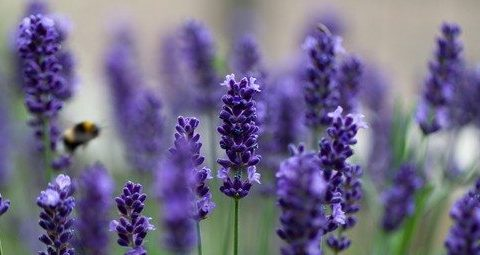 Lavender
Anti-inflammatory, helps reduce itching, swelling, & redness.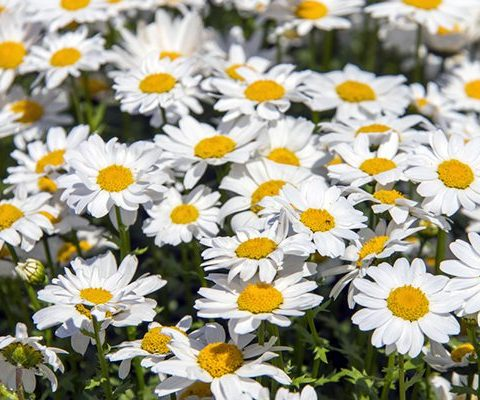 Chamomile
Antioxidant, anti-inflammatory, & antimicrobial helps speed up healing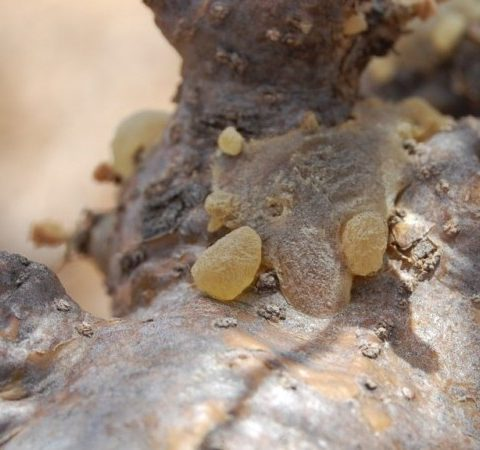 Frankincense
Natural antiseptic, disinfectant, & astringent to help heal boils, infected wounds, & inflammation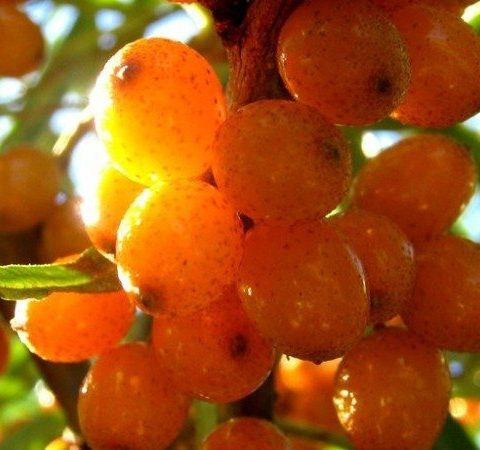 Sea Buckthorn Oil
Loaded with antioxidants, Vitamins C & E to help treat burns & wounds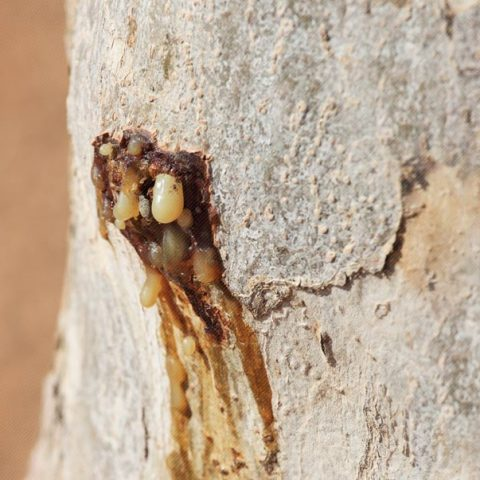 Myrrh
Anti-fungal, antimicrobial, astringent used to fight viral & fungal infections
Remaining essential ingredients:
Cocoa butter
Sweet almond oil
Coconut oil
Safflower oil
Candelilla wax
Vetiver
Niaouli
Benzoin
Vitamin E
Product Application
Distract, apply, & reward!
With a distraction in tow (we love training treats or maybe their favorite toy) clean up any excess dirt or debris evident around the affected area. Use two fingers or a low-absorbent cloth to apply a generous amount of Skin Soother covering the area completely. Allow the area to dry (a nice belly rub always does the trick!) and follow up with a treat or play time for a positive reward!
Repeat one to three times daily. Consistent & frequent application to open wounds is crucial to protect against infections & harmful bacteria. Decrease application as the area improves.
Product FAQs
Q : WHAT IS SKIN SOOTHER RECOMMENDED FOR?
A : Skin Soother is essential for:
Wounds, cuts, scrapes, burns
Acne, rashes, skin irritations
Hot spots, yeast & fungal infections
Dry, flaky and itchy skin
Allergy symptoms
Post surgery treatment
Reduces scarring
Soothing discomfort
Inflamed bug bites
Interdigitial cysts
Preventing & treating bacterial infections: hot spots, bacterial folliculitis, atopic dermatitis, impetigo, acral lick dermatitis or granuloma, allergic dermatitis, seborrhea, alopecia, dry flaky skin.
Q : WHAT IF MY DOG LICKS IT OFF?:
A : Natural Dog Company products are 100% natural, safe and edible. Our products will still work even if most of it is licked off. Though, for best results, we advise using distractions. Give your dog a raw bone to chew on, a yummy treat, dinner, or play with them for a few minutes until the carrier oils have had a chance to work it's magic. We hear peanut butter works great!
Q : HOW OFTEN SHOULD I APPLY SKIN SOOTHER?
A : We recommend applying at least 2-3x daily. Frequent application to open wounds is important to protect against infections and to kill any existing harmful bacteria. Be sure to generously, covering the entire area. Decrease use with improvement.
Q : HOW SOON SHOULD I SEE RESULTS?
A : This is hard to say, it is varies greatly depending on the initial condition and frequency of use. Many customers see incredible results within the first week, while others make take longer. It is important to apply multiple times daily and try to distract your dog from licking in order to get the best results. Wounds have been proven to heal much faster with use of Skin Soother than those without.
Q : HOW SHOULD I APPLY SKIN SOOTHER?
A : If dirt or debris are evidence, cleanse area if possible before application.
For tin : use two fingers to scoop a small amount and gently rub into affected area. Or for no mess application use a small beauty pead or low-absorbent cloth.
For stick : twist up from bottom and apply directly to the skin. Apply two to three times daily.
Frequent application to open wounds is important to protect against infections and to kill any existing bacteria. Be sure to generously, covering the entire area. Decrease use with improvement.
Q : CAN SKIN SOOTHER BE USED ON OTHER ANIMALS?
A : Absolutely! Skin Soother can be used on all animals - even humans!
Q : WHAT IS THE DIFFERENCE BETWEEN SKIN SOOTHER AND WRINKLE BALM?
A : While Skin Soother and Wrinkle Balm both have similar qualities, Skin Soother has a higher concentration of essential oils and is a more powerful formula. Because of this high concentration, it is not recommended for sensitive tissues, such as around face and eyes. Wrinkle Balm is a milder formula and better suited for those area. In similar instances, if there are problematic areas that are not being resolved completely with Wrinkle Balm, it may be necessary to use Skin Soother due to the more powerful formula.
JJ E-Homez Holistic Pet Return Policy
Generally, all our products are strictly non-refundable nor exchangeable.
However, in the event you received an incorrect or defective item, or any other valid reason that you can't enjoy your purchase, we will provide a refund or an exchange, case by case basis.
All we ask is that when the item is returned, it should meet the following requirements:
Reach out to us to arrange an appointment to drop off your item at 216A Boon Lay Ave.
Item returned should be in their original & sealed packaging. Broken seals will not be accepted, unless there's a valid reason, based on case by case basis.
Please ensure at least 6 months of shelf life if it's a perishable item.
Send us your order confirmation email for refund verification.
Items not eligible for returns:
Food related, wearables, beds and carriers due to food safety & hygiene reasons.
Items that are purchased from promotional pricing from all of our sales channels.
Customers who had a history of returning more than 3 items.
When we receive the refunded/exchange item, we will review the condition of the item, and reach out to you to confirm and issue a refund/exchange within 7 working days. We regret that customers who decline to respect our policy will be ineligible for exchange, returns and refunds.
Do also note that if we find that a product has been intentionally damaged or tampered with, refunds will not be offered.
As generally, returns are not allowed otherwise, please check your order (e.g. type, size, colour, quantity, etc) before checking out. If you need help with any product, chat with us or please send us an email to jjehomez@gmail.com
Pre-order Items T&C
Please note of the following terms & conditions on all our Pre-order items :
Full payment is required for all Pre-order items.
Expect Pre-order items to be delivered between 3 to 15 working days (depending on which item) starting from your order date.
We will connect via WhatsApp or Email should there be any updates or concerns regarding your order.
Promotions
Website promotion for year 2023
Free Delivery for : orders above $38
*Terms & Conditions:
Website promotion is only applicable for orders/payments made via our website.
Promotions at other shopping platforms (Carousell, Lazada, Shopee, Amazon) is only applicable for orders/payments made via our shops within those shopping platforms.