Product Summary
Your Go2 is the ultimate, first response homeopathic first aid kit in a bottle for dogs & cats. Combination to address:
pain
shock
trauma
disease
fever
inflammation
Give this combination remedy at the first signs of pain, shock, fever, disease, inflammation, inflammed ears, GI upset, fear, trauma, injury, and more at the initial onset.
Arnica is listed in the Materia Medica for everything from infected skin to diarrhea. It, along with Aconite, can help to support you and your pet in the "immediate."
These remedies, given en route to the vet, can have a hugely positive impact in a life-threatening situation, such as an injury from being hit by a car or from a dog fight.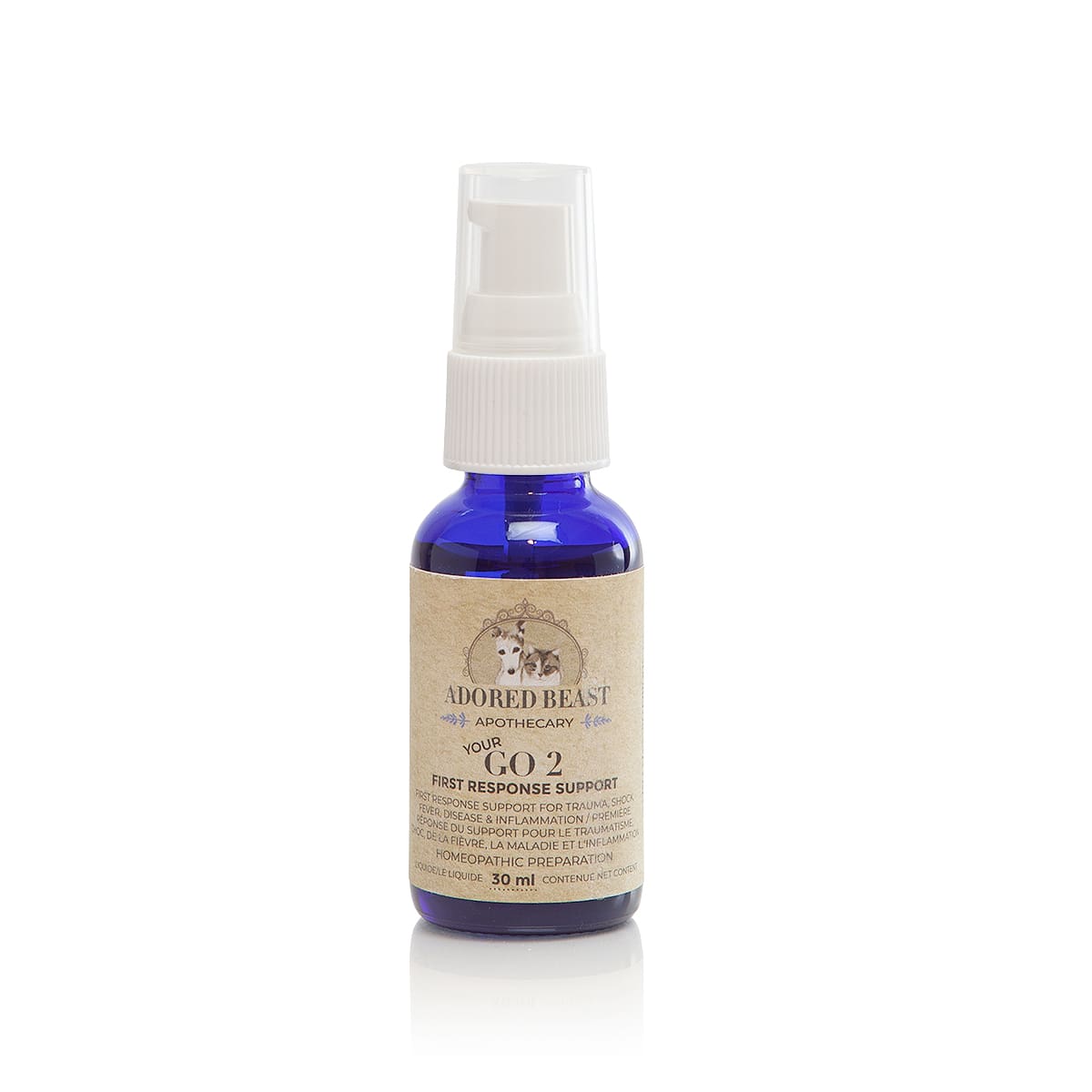 Product Video
Product Ingredients
Homeopathic Arnica 200c
Homeopathic Aconite 200c
Prepared in a 13% alcohol base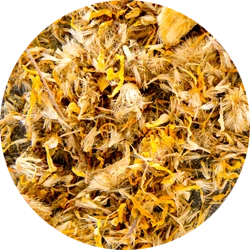 Homeopathic Arnica Montana
Arnica montana is an herb that grows mainly in Siberia and central Europe. From root to petal, the entire Arnica plant is used in homeopathic preparations, and we now know that Arnica's healing power comes from unique anti-inflammatory compounds like helenalin and flavonoids. Indicated for trauma, bruising, pain, swelling, inflammation, fear.
One of the best-known homeopathic remedies.
It's an herb that grows mainly in Siberia and central Europe, as well as temperate climates in North America.
Indicated for trauma, bruising, pain, swelling, inflammation, fear.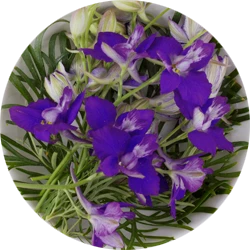 Homeopathic Aconite
One of the oldest homeopathic remedies. Aconitum napellus, or Aconite, is a commonly used homeopathic remedy for acute conditions and sudden-onset situations. Its sphere of action is wide, having effect on almost all parts of body. Aconite is indicated for pain, hypersensitivity, fear, trauma, fever, stomach issues.
One of the oldest homeopathic remedies.
Well-known for acute, sudden-onset situations.
Indicated for pain, hypersensitivity, fear, trauma, fever, stomach issues.
Product Usage Directions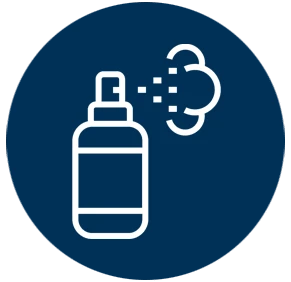 One dose = 2 pumps (0.5ml)
Give one dose at the first sign of any of trauma, injury, shock, fever, GI upset or inflammation.
Give one dose each half hour thereafter for 2 more doses, then every 2 hours for 2 more doses. (**This is up to 5 doses in the first day**)
If your animal has steady improvement, one dose can be given 3 times per day for 1-3 days if needed.
Example - If your dog has an injury at the dog park at 8am, give:
One dose at 8am
Second dose at 8:30am
Third dose at 9:00am
Fourth dose at 11am
Fifth dose at 1pm
The next day, give one dose at 8am, one at 4pm and one dose at 11pm.
*This is an example only. It can be given en route to the vet clinic as described in day one above.
**Give the dose directly into the mouth and avoid food/water for 20 minutes before and after dosing.
Product FAQ
Q : Can I give with food?
A : This is best given separate from food. Try not to give food or water within 20 minutes of giving the remedy.
Q : How long will it last?
A : Each bottle contains 15 ml of liquid and equals 120 sprays per bottle.
Q : How do I store Go2?
A : Store your bottles away from direct light, heat, and any electronic devices.
Note
THIS INFORMATION IS INTENDED TO PROVIDE INFORMATION ONLY.
EACH ANIMAL HEALTH SITUATION IS UNIQUE. THIS INFORMATION IS NOT INTENDED FOR USE IN DIAGNOSIS OR TREATMENT OF SPECIFIC HEALTH PROBLEMS OR DISEASES, AND SHOULD NEVER BE CONSIDERED AS A SUBSTITUTE FOR VETERINARY ADVICE."
JJ E-Homez Holistic Pet Return Policy
Generally, all our products are strictly non-refundable nor exchangeable.
However, in the event you received an incorrect or defective item, or any other valid reason that you can't enjoy your purchase, we will provide a refund or an exchange, case by case basis.
All we ask is that when the item is returned, it should meet the following requirements:
Reach out to us to arrange an appointment to drop off your item at 216A Boon Lay Ave.
Item returned should be in their original & sealed packaging. Broken seals will not be accepted, unless there's a valid reason, based on case by case basis.
Please ensure at least 6 months of shelf life if it's a perishable item.
Send us your order confirmation email for refund verification.
Items not eligible for returns:
Food related, wearables, beds and carriers due to food safety & hygiene reasons.
Items that are purchased from promotional pricing from all of our sales channels.
Customers who had a history of returning more than 3 items.
When we receive the refunded/exchange item, we will review the condition of the item, and reach out to you to confirm and issue a refund/exchange within 7 working days. We regret that customers who decline to respect our policy will be ineligible for exchange, returns and refunds.
Do also note that if we find that a product has been intentionally damaged or tampered with, refunds will not be offered.
As generally, returns are not allowed otherwise, please check your order (e.g. type, size, colour, quantity, etc) before checking out. If you need help with any product, chat with us or please send us an email to jjehomez@gmail.com
Pre-order Items T&C
Please note of the following terms & conditions on all our Pre-order items :
Full payment is required for all Pre-order items.
Expect Pre-order items to be delivered between 3 to 15 working days (depending on which item) starting from your order date.
We will connect via WhatsApp or Email should there be any updates or concerns regarding your order.
Promotions
Website promotion for year 2023
Free Delivery for : orders above $38
*Terms & Conditions:
Website promotion is only applicable for orders/payments made via our website.
Promotions at other shopping platforms (Carousell, Lazada, Shopee, Amazon) is only applicable for orders/payments made via our shops within those shopping platforms.