Product Summary
Yeasty Beast Topical Spray is a combination of Apple Cider Vinegar and soothing herbs, fantastic for soothing itchy skin and for preventing skin infections caused by topical yeast. Great in healing spots of topical yeast that appear on the skin. This is only dog friendly.
It is important to note that the ROOT CAUSE of systemic yeast needs to be addressed, this topical is not meant to "cure" the yeast that breeds deep in the digestive tract.
Certain dogs that have skin folds can also benefit from regular cleaning with this product. Do NOT use on open or raw wounds.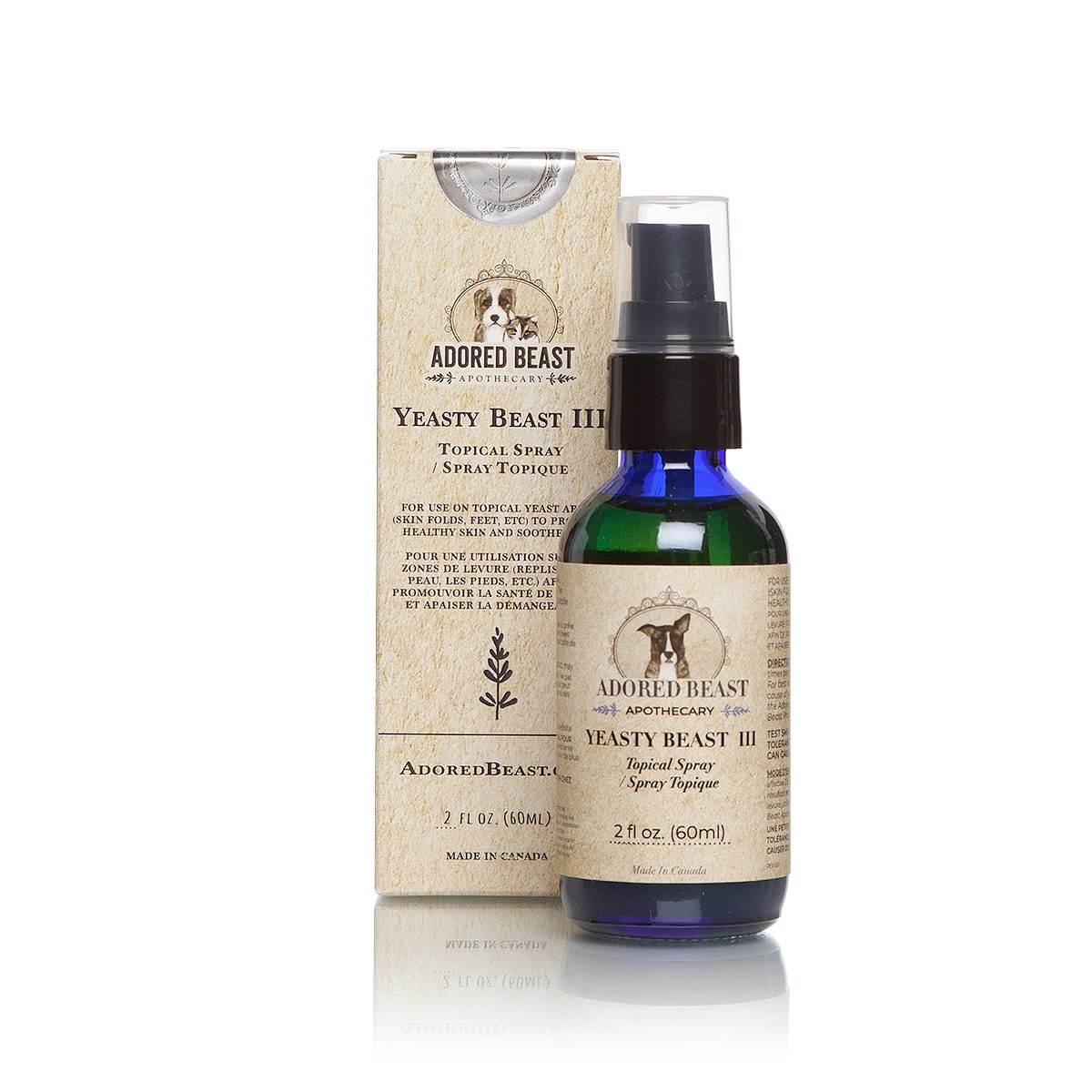 Product Ingredients
Herbal Tinctures of :
Horsetail
Hypericum
Calendula
Hydrastis
Green Tea
Combined in a base of Witch Hazel and Apple Cider Vinegar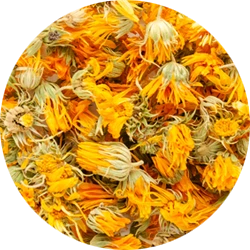 Calendula Officinalis - Origin: Marigold, Calendula
With abundant amounts of flavonoids, Calendula's plant-based antioxidants protect cells from being damaged by unstable molecules called free radicals. It has been regularly used to fight inflammation, viruses, and bacteria. It is used to treat stomach upset and ulcers, as well as topically to help wounds heal faster, possibly by increasing blood flow and oxygen to the affected area. The dried petals are used in tinctures, ointments, and washes to treat burns, bruises, and cuts, as well as minor infections.
Known as the greatest healing agent
A first-aid go-to for abrasions, injuries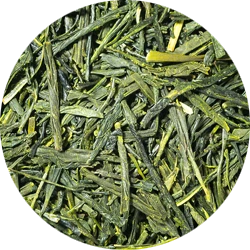 Green Tea - Origin: Camellia Sinensis
Green tea is made from the Camellia sinensis plant. Green tea is known widely for its antioxidant properties. It also contains polyphenols, which are a class of bioflavonoids, which have been shown to have anti-cancer, anti-bacterial and anti-viral properties. These polyphenols are also anti-inflammatory. Green tea also contains catechins, which are antioxidants by nature, which have also been shown to function as anti-inflammatory and anti-cancer agents.
Rich in antioxidants
Polyphenols, which are a class of bioflavonoids, have been shown to have antioxidant, anticancer, antibacterial, and antiviral properties
Catechins, which are antioxidants by nature, have also been shown to function as anti-inflammatory and anticancer agents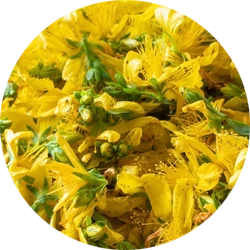 Hypericum Perforatum - Origin: St John's Wort
Hypericum perforatum has been intensively investigated for its anti-depressive activity, but dermatological applications also have a long tradition. Topical Hypericum is often used for minor wounds and burns, sunburns, abrasions, bruises, contusions, ulcers, myalgia, and many others. Hypericum helps to improve and increase tissue regeneration in wounds and is also researched and well-known for its abilities to tone and restore the health of nerves, in addition to soothing skin irritations.
Improves tissue regeneration in wounds
Used to tone and restore the health of the nerves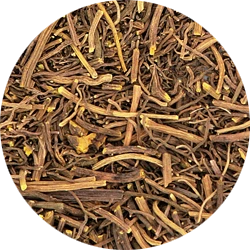 Hydrastis Canadensis - Origin: Goldenseal
Goldenseal has a history of beneficial uses by indigenous North American populations and later came into prominence among settlers in the 1800s. Today, the plant is most often used topically to help the body deal with local inflammation, and assist with the healing of skin conditions such as rashes, ulcers, wounds infections, itching, eczema, and ringworm. It is also used on wounds and sores because it is so rich in antibacterial properties.
Deals with local inflammation
Treats skin conditions such as eczema, ringworm
Used on wounds and sores
Antibacterial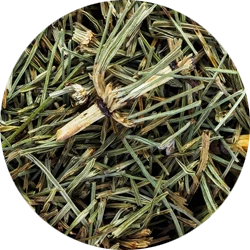 Equisetum Arvense - Origin: Horsetail
Horsetail is a popular fern that has been used as an herbal remedy since the times of the Greek and Roman Empires. Well known to be effective at helping the body heal burns, wounds and sores, horsetail also possesses anti-inflammatory properties and can help stabilize and heal scar tissue. Horsetail has also been found to have antioxidant properties which help fight damaging free radicals.
Used on burns, wounds and sores
Anti-inflammatory
Stabilizes scar tissue
Witch Hazel - Origin: Hamamelis Virginiana
Naturally reduces acne, insect bites, blisters
Used for inflammation
Antioxidant
Astringent
Product Usage Directions
Spray on the affected area 2-3 times per day.
Try to avoid having your pet lick the topical off before it gets a chance to soak in.
For use on topical yeast areas only.
Use this product on skin folds, feet and other itchy areas and black, thickened skin.
Can be used for ears, but do not pour in - spray onto a cotton pad and wipe affected areas.
*Test on a small area first to assess tolerance.
*Apple cider vinegar can cause stinging. Do not use on open cuts or wounds. For wound application, see our Owies & Oopsies formula which does not contain ACV.
*Do not spray in eyes or mouth.
*In chronic cases where symptoms do not begin to improve within 10 days, it is best to consult your veterinarian.
*For best results and to combat the root cause of yeast, use in conjunction with the Adored Beast Apothecary Yeasty Beast Protocol
Product FAQ
Q : How long will it last?
A : Each bottle contains 60 ml of liquid and equals 480 sprays per bottle.
Q : Can I use it on an open wound?
A : Because Yeast Beast contains apple cider vinegar, it can sting, so don't apply it to open wounds.
Q : Is it ok if my dog licks it off?
A : The ingredients in Yeasty Beast are all safe for your dog to consume, but it is a topical product and not meant for ingestion. Try to keep your pet from licking it and allow the spray to be absored into the skin.
Q : Does this expire?
A : Yes, please check the bottom of the bottle for the best before date.
Note
NOT FOR INTERNAL USE.
STORE AT ROOM TEMPERATURE OR REFRIGERATE. DO NOT EXPOSE THE PRODUCT TO EXCESSIVE HEAT.
THIS PRODUCT CONTAINS APPLE CIDER VINEGAR WHICH CAN STING. DO NOT USE ON OPEN CUTS OR WOUNDS.
FOR WOUND APPLICATION, SEE OUR OWIES & OOPSIES FORMULA WHICH DOES NOT CONTAIN ACV.
DISCONTINUE IF SKIN APPEARS MORE RED OR AGGRAVATED AFTER APPLICATION.
FOR ANIMAL USE ONLY. KEEP OUT OF REACH OF CHILDREN AND ANIMALS.
THIS INFORMATION IS INTENDED TO PROVIDE INFORMATION ONLY.
EACH ANIMAL HEALTH SITUATION IS UNIQUE. THIS INFORMATION IS NOT INTENDED FOR USE IN DIAGNOSIS OR TREATMENT OF SPECIFIC HEALTH PROBLEMS OR DISEASES, AND SHOULD NEVER BE CONSIDERED AS A SUBSTITUTE FOR VETERINARY ADVICE."
JJ E-Homez Holistic Pet Return Policy
Generally, all our products are strictly non-refundable nor exchangeable.
However, in the event you received an incorrect or defective item, or any other valid reason that you can't enjoy your purchase, we will provide a refund or an exchange, case by case basis.
All we ask is that when the item is returned, it should meet the following requirements:
Reach out to us to arrange an appointment to drop off your item at 216A Boon Lay Ave.
Item returned should be in their original & sealed packaging. Broken seals will not be accepted, unless there's a valid reason, based on case by case basis.
Please ensure at least 6 months of shelf life if it's a perishable item.
Send us your order confirmation email for refund verification.
Items not eligible for returns:
Food related, wearables, beds and carriers due to food safety & hygiene reasons.
Items that are purchased from promotional pricing from all of our sales channels.
Customers who had a history of returning more than 3 items.
When we receive the refunded/exchange item, we will review the condition of the item, and reach out to you to confirm and issue a refund/exchange within 7 working days. We regret that customers who decline to respect our policy will be ineligible for exchange, returns and refunds.
Do also note that if we find that a product has been intentionally damaged or tampered with, refunds will not be offered.
As generally, returns are not allowed otherwise, please check your order (e.g. type, size, colour, quantity, etc) before checking out. If you need help with any product, chat with us or please send us an email to jjehomez@gmail.com
Pre-order Items T&C
Please note of the following terms & conditions on all our Pre-order items :
Full payment is required for all Pre-order items.
Expect Pre-order items to be delivered between 3 to 15 working days (depending on which item) starting from your order date.
We will connect via WhatsApp or Email should there be any updates or concerns regarding your order.
Promotions
Website promotion for year 2023
Free Delivery for : orders above $38
*Terms & Conditions:
Website promotion is only applicable for orders/payments made via our website.
Promotions at other shopping platforms (Carousell, Lazada, Shopee, Amazon) is only applicable for orders/payments made via our shops within those shopping platforms.