Product Summary
Jump For Joynts is a 4-way mobility support! Supports healthy joints, ligaments, tendons, and muscle. It supports issues such as acl injuries, arthritis, and bone and muscle injuries. It does not contain msm which can cause sensitivity in some dogs and cats.
Available in Regular or Extra Strength. Formula is suitable for daily signs of stiffness or limping.

Clinically tested for over a decade with incredible results.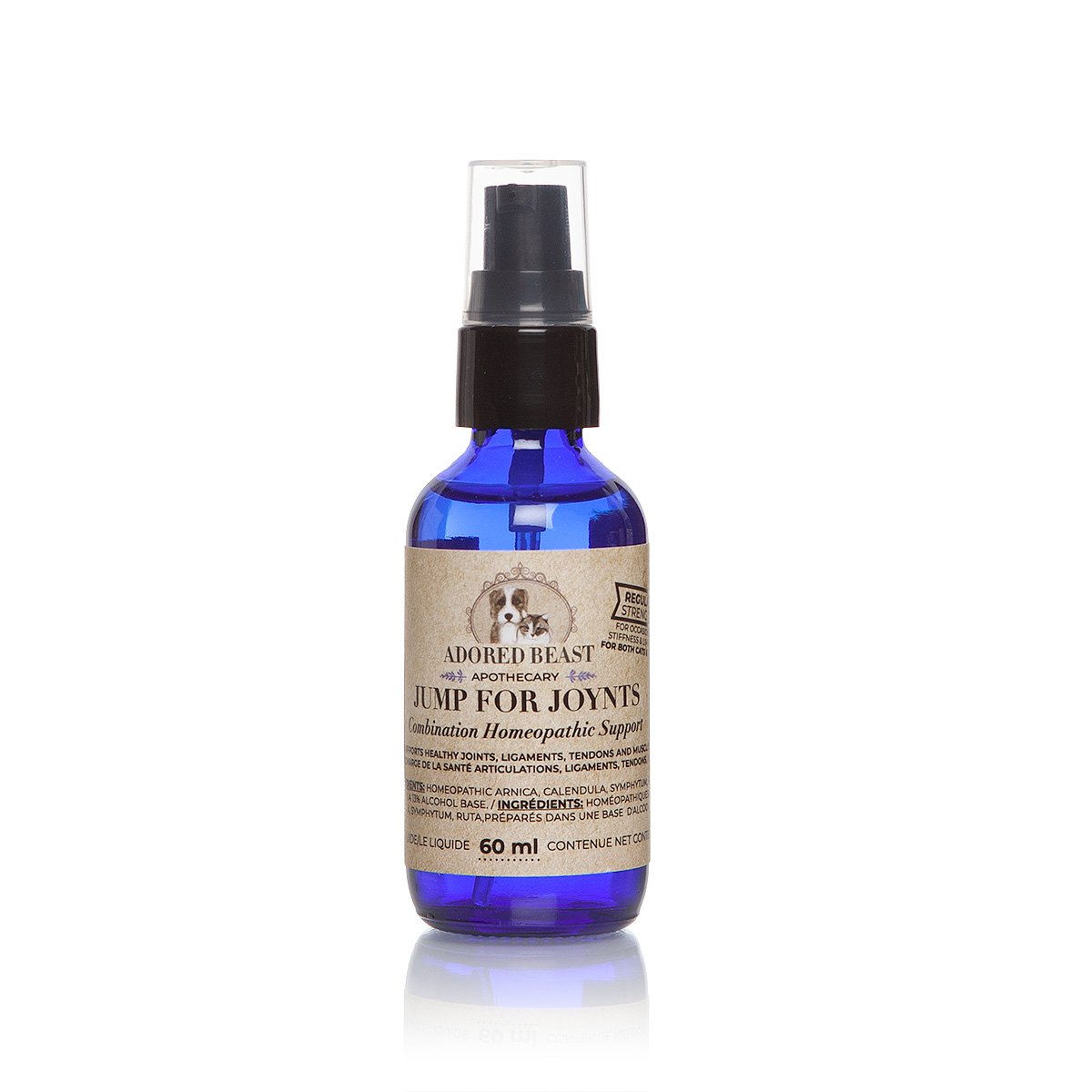 Product Video
Product Ingredients
Active Ingredients:
Arnica
Calendula
Symphytum
Ruta
Inactive Ingredients:
Demineralized water
Prepared in a 13% Alcohol base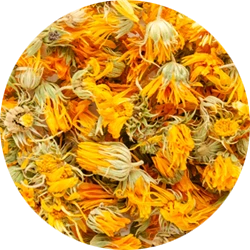 Calendula Officinalis - Origin: Marigold, Calendula
With abundant amounts of flavonoids, Calendula's plant-based antioxidants protect cells from being damaged by unstable molecules called free radicals. It has been regularly used to fight inflammation, viruses, and bacteria. It is used to treat stomach upset and ulcers, as well as topically to help wounds heal faster, possibly by increasing blood flow and oxygen to the affected area. The dried petals are used in tinctures, ointments, and washes to treat burns, bruises, and cuts, as well as minor infections.

Known as the greatest healing agent
A first-aid go-to for abrasions, injuries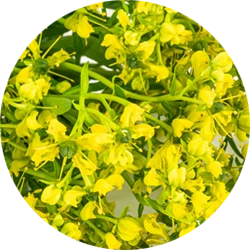 Ruta Grav - Origin: Rue
Commonly known as rue, this homeopathic remedy is indicated for soreness in the bones, tendons, joints, and cartilage. It is good for sprains, injuries, strains, bruised bones, and pulled ligaments. Ruta Graveolens (Ruta) is useful for rheumatic and connective tissue problems, especially following chronic overuse, strain, or injury of joints or tendons. Small tendons of the eye may also be affected.

Indicated for soreness in the bones, tendons, joints, and cartilage
First-aid treatment for sprains, injuries, strain, bruises bones, pulled ligaments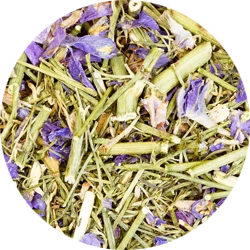 Symphytum Officinale - Origin: Comfrey
This is a homeopathic remedy indicated for injuries to bones, cartilage, tendons, and periosteum. It stimulates callus formation and improves reunion of the bone, and has had an extensive herbal use where it is more commonly known as 'knitbone' because of its remarkable ability to rapidly knit broken bones together. Symphytum Officinale is a key remedy for fractures (broken bones) and other injuries to the bone and its periosteum (the outer connective tissue which covers the bone).

Indicated for injuries to bones, cartilage, tendons, and periosteum
A first-aid go-to for abrasions, injuries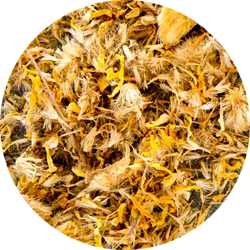 Arnica Montana - Origin: Relative of the common daisy
Arnica has been used for centuries for trauma, inflammation, and bruising. Arnica contains selenium and arnica ash is also rich in manganese. Both are powerful anti-oxidants in the human body but manganese works as a primary element in healthy bones, wound-healing, and the metabolism of proteins, cholesterol and carbohydrates. Thoughts are that this is one of the contributing factors to why Arnica facilitates healing, acting in combination with the other plant chemicals.

First indicated remedy for trauma
Addresses old injuries as well
A muscular tonic
Post-surgical remedy
Addresses pain and inflammation
Product Usage Directions
1 Dose = 4 Pumps (0.5 ML)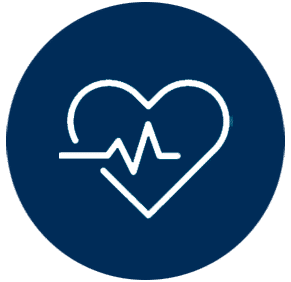 For Healthy Animals :
4 pumps directly into mouth or pump onto spoon and deposit directly to mouth.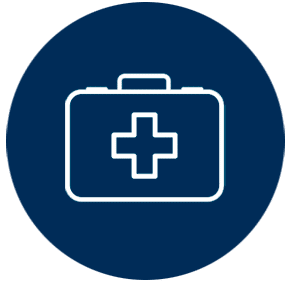 For Chronic Joint Problems, Arthritis & Acute Injury :
One dose (4 pumps) given twice per day for two weeks.
After two weeks, one dose once or twice per day as needed.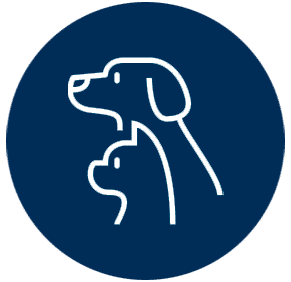 For Maintenance:
One dose 1-3 times per week or as needed.
*FOR VERY ARTHRITIC DOGS THE DOSE MAY NEED TO BE GIVEN ONCE A DAY ONGOING IF IMPROVEMENT IS SEEN.
*IN CHRONIC CASES WHERE SYMPTOMS DO NOT BEGIN TO IMPROVE WITHIN 10 DAYS, IT IS BEST TO CONSULT YOUR VETERINARIAN.
Product FAQ
Q: Can I use Jump for JOYnts as a prevention for future joint problems?
A : You can use Jump For JOYnts as prevention in theses case:
For large breed dogs over the age of 6 recommend one dose twice a day for two days and then once per month (use the regular strength product)
If your dog does agility and has a particularly strenuous run you can give a dose of regular strength right after
If your dog is middle age and is an agility freak (so focused that they feel no pain when they maybe should overextend themselves regularly) it is a great idea to do the regular strength JFJ twice a day for two days once a month.
If your dog has EVER had a limb injury but has no residual problem it is helpful to do regular strength twice a day for 2 days and repeat that once every 4 months.
Q: What conditions can I use Jump for JOYnts for?

A : Stiffness/soreness, degenerative diseases, limping, ACL injuries, arthritis, bone injuries, muscle injuries, post-surival care, and more!
Q: How do I clean the pump if it contacts the mouth of my pet?

A : You can wipe the pump down with alcohol on a clean paper towel.
Q : Does this expire?
A : Yes, please check the bottom of the bottle for the best before date.
A personal note from Julie Anne:
Many of our products have been proven effective over the course of 15 years in my veterinary clinic. Jump for JOYnts is one of those products. I just love it because there are no contraindications with any conventional drugs and no side effects or sensitivities to the stomach like we've seen with NSAIDs or even natural MSM. I use this with all of my animals - dogs, cats, horses - and with my human family. I am so confident that you'll be happy with this product that it comes with a 100% guarantee!
Note
DO NOT REFRIGERATE
STORE AWAY FROM APPLIANCES AND ELECTRONICS
THIS INFORMATION IS INTENDED TO PROVIDE INFORMATION ONLY.
EACH ANIMAL HEALTH SITUATION IS UNIQUE. THIS INFORMATION IS NOT INTENDED FOR USE IN DIAGNOSIS OR TREATMENT OF SPECIFIC HEALTH PROBLEMS OR DISEASES, AND SHOULD NEVER BE CONSIDERED AS A SUBSTITUTE FOR VETERINARY ADVICE."
JJ E-Homez Holistic Pet Return Policy
Generally, all our products are strictly non-refundable nor exchangeable.
However, in the event you received an incorrect or defective item, or any other valid reason that you can't enjoy your purchase, we will provide a refund or an exchange, case by case basis.
All we ask is that when the item is returned, it should meet the following requirements:
Reach out to us to arrange an appointment to drop off your item at 216A Boon Lay Ave.
Item returned should be in their original & sealed packaging. Broken seals will not be accepted, unless there's a valid reason, based on case by case basis.
Please ensure at least 6 months of shelf life if it's a perishable item.
Send us your order confirmation email for refund verification.
Items not eligible for returns:
Food related, wearables, beds and carriers due to food safety & hygiene reasons.
Items that are purchased from promotional pricing from all of our sales channels.
Customers who had a history of returning more than 3 items.
When we receive the refunded/exchange item, we will review the condition of the item, and reach out to you to confirm and issue a refund/exchange within 7 working days. We regret that customers who decline to respect our policy will be ineligible for exchange, returns and refunds.
Do also note that if we find that a product has been intentionally damaged or tampered with, refunds will not be offered.
As generally, returns are not allowed otherwise, please check your order (e.g. type, size, colour, quantity, etc) before checking out. If you need help with any product, chat with us or please send us an email to jjehomez@gmail.com
Pre-order Items T&C
Please note of the following terms & conditions on all our Pre-order items :
Full payment is required for all Pre-order items.
Expect Pre-order items to be delivered between 3 to 15 working days (depending on which item) starting from your order date.
We will connect via WhatsApp or Email should there be any updates or concerns regarding your order.
Promotions
Website promotion for year 2022
Free Delivery for : orders above $38
*Terms & Conditions:
Website promotion is only applicable for orders/payments made via our website.
Promotions at other shopping platforms (Carousell, Lazada, Shopee, Amazon or Qoo10) is only applicable for orders/payments made via our shops within those shopping platforms.