Product Summary
A rich source of omega-3 for dogs and cats that does not harm the oceans. Sourced from micro-algae known for its high DHA and EPA content, Potent-Sea provides omega-3 fatty acids and other beneficial compounds that support the health of the whole body. Grown on land to protect the ocean and our planet. Free from solvents, pesticides, or heavy metals.
Concentrated High Potency EPA & DHA Algae Oil Supports :
Skin
Coat
Joints
Immunity
Heart
Brain
Eyes
Nervous System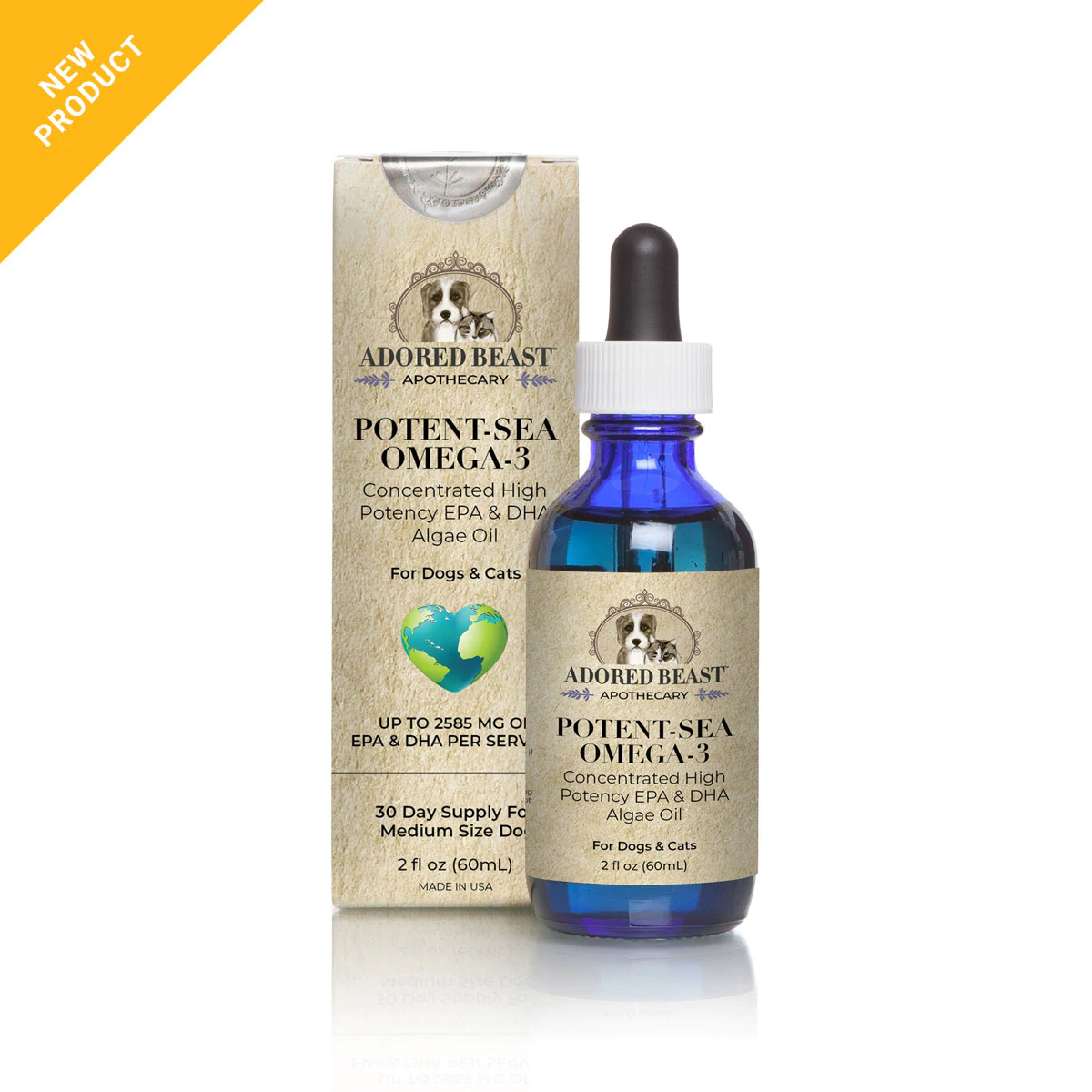 Product Video
Coming Soon.
Product Ingredients
Marine algae oil (Schizochytrium sp.) 962.7 mg
High-oleic sunflower oil (a heart healthy carrier oil) 31.9 mg
Rosemary extract (preservative) 3.0 mg
Mixed tocopherols (antioxidant) 2.1 mg
Ascorbyl palmitate (form of vitamin c) 0.3 mg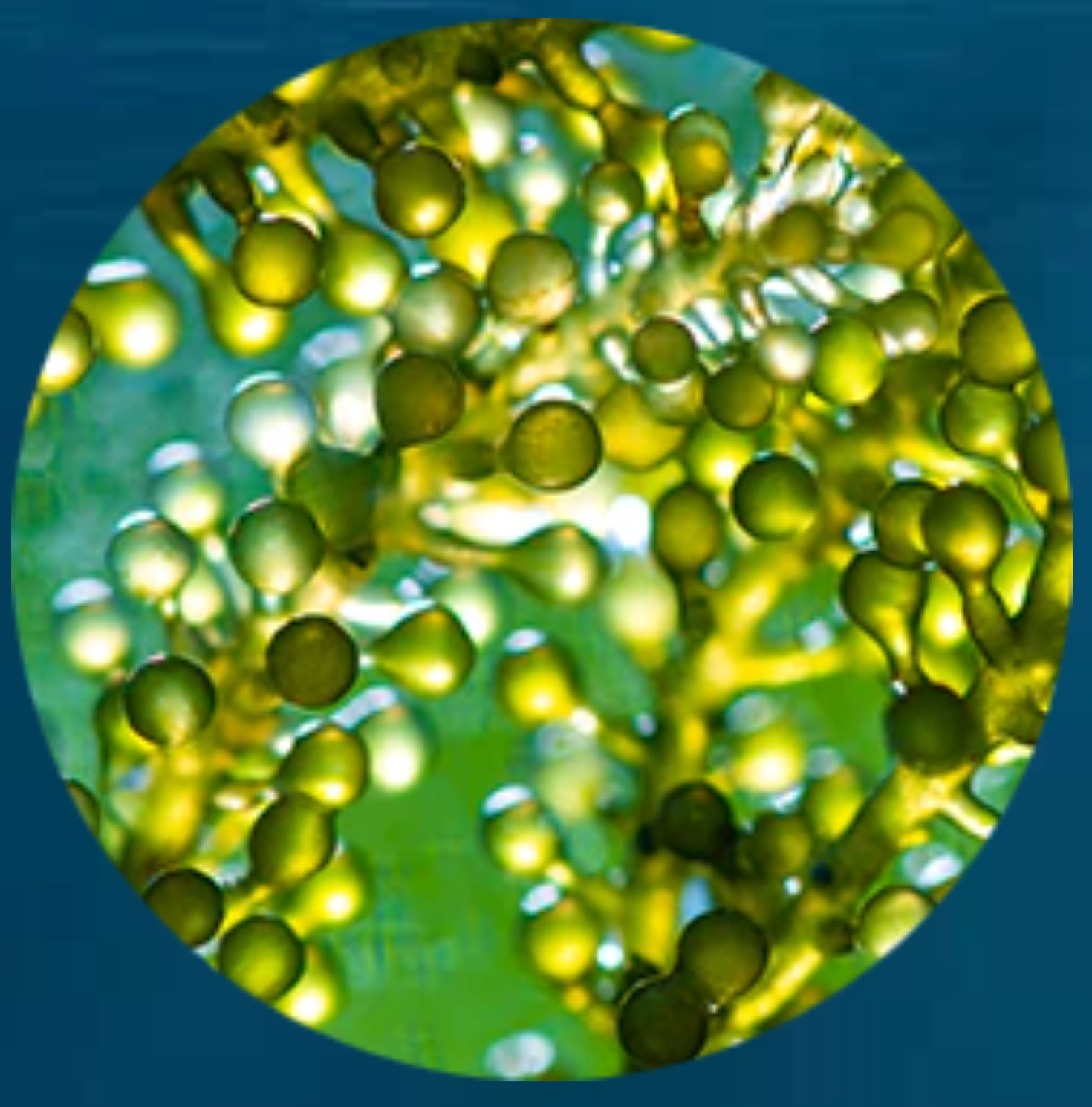 Marine Algae Oil
Potent-Sea's Omega-3 oil is sourced from micro-algae know for it high DHA and EDA content, Ours are grown in fermentation tanks free from envrionment contaminants like heavy metals, microplastics, and presticides, and we use a water-based extraction process, so no chemical solvent or heat are involved. Our Potent-Sea Omega-3 algae oil uses minimal processing, offers the same health benefits as fish oil without the risks, and does not negetively impact ocean life in any way, shape, or form.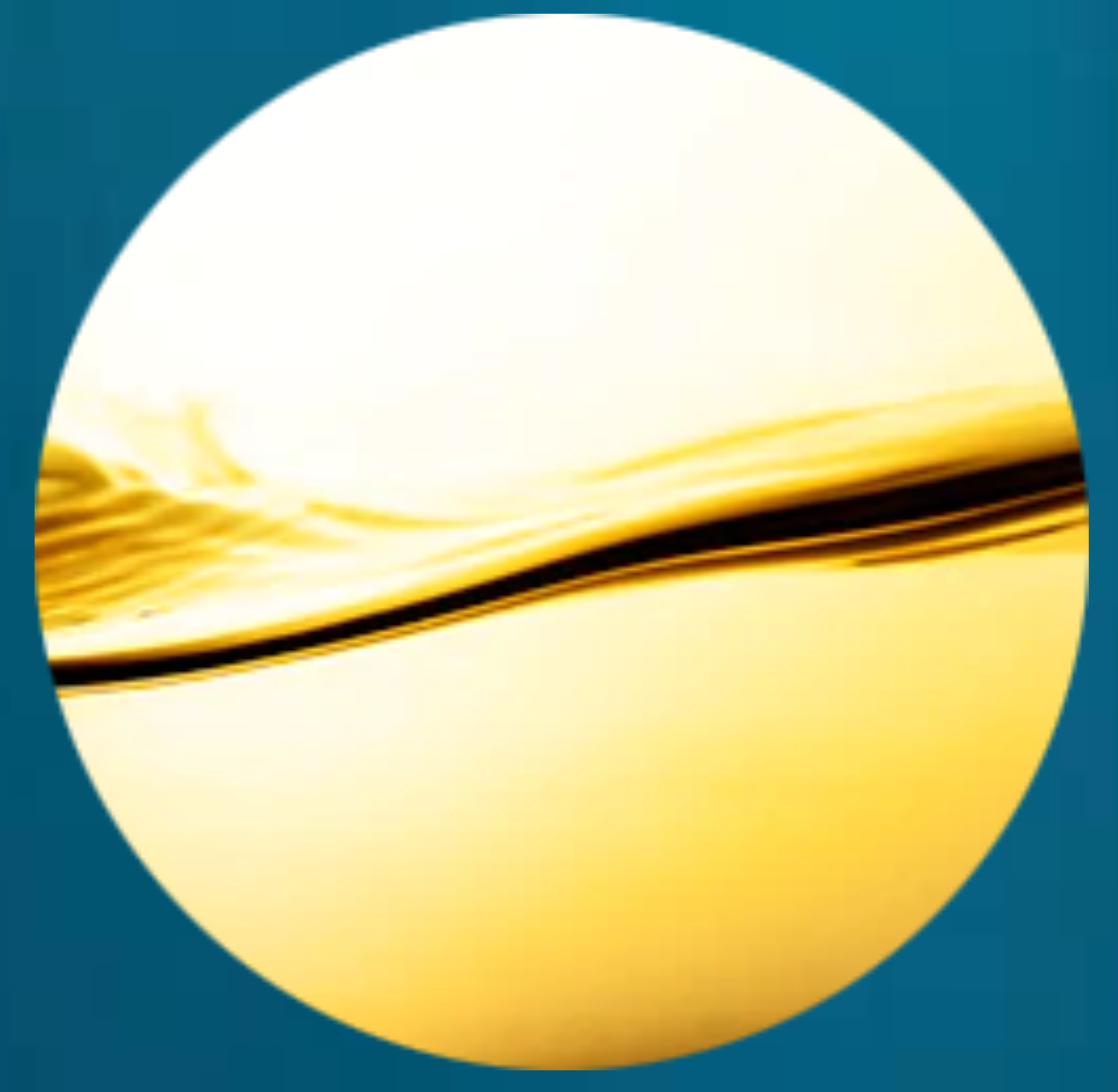 High-Oleic Sunflower Oil
The good kind of sunflower oil! High-oleic sunflower oil is a type of plant oil made from sunflower seeds that have beed bred to contain more heart-healthy oleic fatty acids (monounsaturated fats) and less linoleic acid (polyunsaturated fats). High-oleic sunflower oil is less susceptible to oxidation (which can result in rancidity) than traditional oils, and is a rich source of vitamin E (a fat-soluble nutrient that may help protect cells from age-related damage), making it an excellent carrier oil.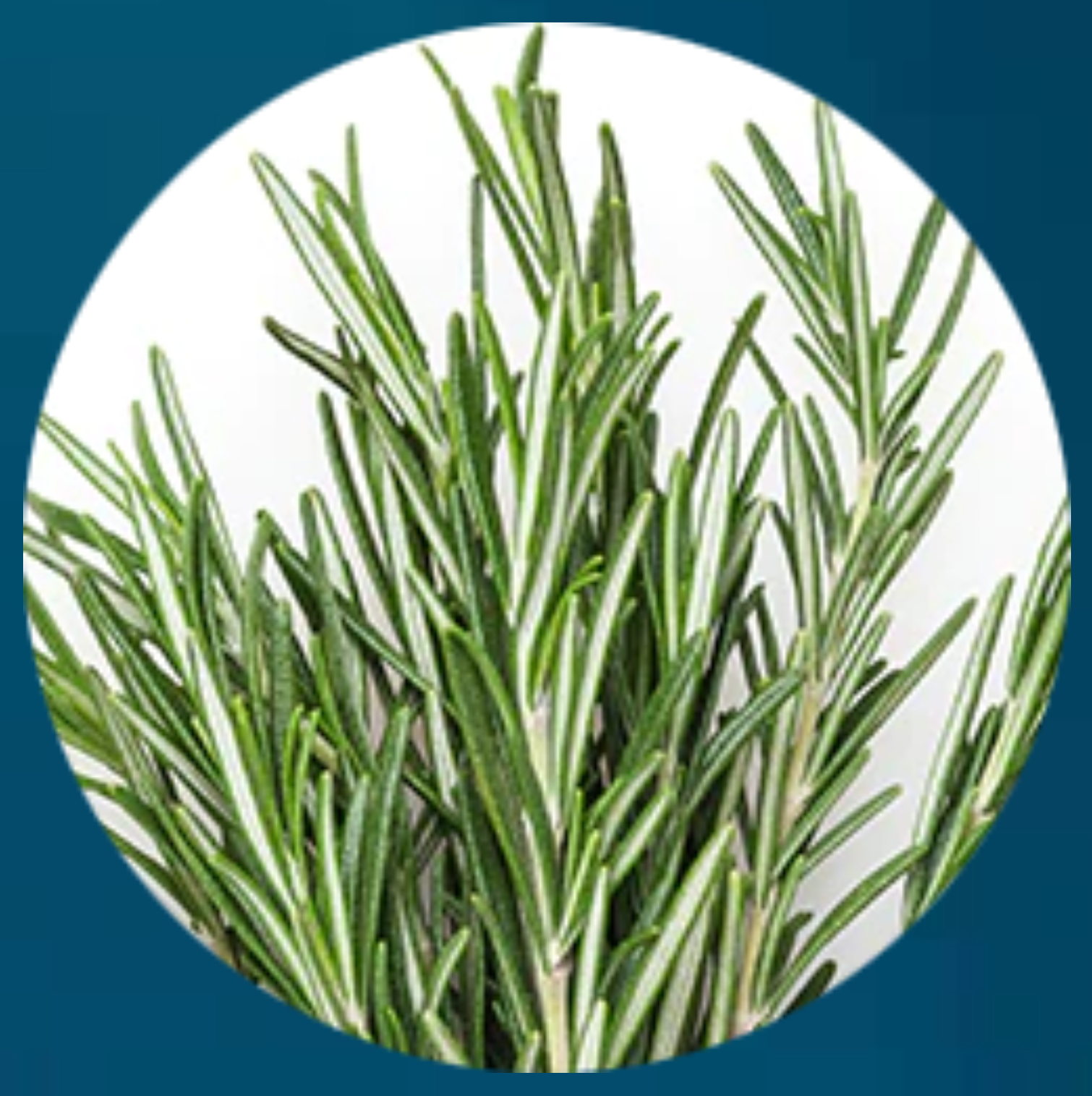 Rosemary Extract
Rosemary is a fragrant evergreen herb native to the Medditerranean. You may be familiar with rpsemary as an aromatic herb with great flavour for cooking, but in Potent-Sea it's valued for something else. Its antioxidant-rich extract makes it a great choice for preserving the shelf-life of finished handmade natural products because it significantly slows down the oxidation of fatty oils all without the use of synethetics or chemicals. As a natural preservative, it also inhibits the growth of microorganisms.
Product Usage Directions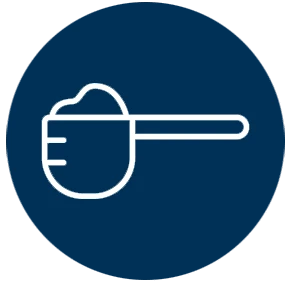 DOG
WEIGHT
DAILY
AMOUNT
MINIMUM
EPA+DHA
< 10 LBS
0.5 ML
259 MG
11 - 15 LBS
0.65 ML
336 MG
16 - 20 LBS
1.0 ML
517 MG
21 - 30 LBS
1.3 ML
672 MG
31 - 40 LBS
2.0 ML
1034 MG
41 - 50 LBS
2.5 ML
1293 MG
51 - 60 LBS
3.3 ML
1706 MG
61 - 70 LBS
4.0 ML
2068 MG
71 - 80 LBS
4.5 ML
2327 MG
> 80 LBS
5.0 ML
2585 MG
CAT
WEIGHT
DAILY
AMOUNT
MINIMUM
EPA+DHA
< 5 LBS
0.15 ML
78 MG
6 - 10 LBS
0.25 ML
129 MG
11 - 15 LBS
0.45 ML
233 MG
16 - 20 LBS
0.7 ML
362 MG
21 - 25 LBS
0.9 ML
465 MG
> 25 LBS
1.0 ML
517 MG
Shake well and add to food once per day according to your pet's weight.

Refrigerate after opening.

Rosemary extract can be contraindicated with epilepsy. Please contact your veterinarian before giving.
Product FAQ
Q :Is marine algae a plant or animal?

A : Neither. There are over 27,000 types of algae. The marine algae used in Potent-Sea comes from Schizochytrium sp., a type of microalgae found in some marine coastal areas.
Q : How long will a bottle last?

A : That depends on the size of your animal.

Using the dosage chart, take the daily amount in millilitres that is suggested for your animal's body weight, and divide it by 60 (ML - the amount in the bottle)
Q : What's the shelf life?

A : 2 years from the date of packaging. Store in a cool, dry place, away from direct sunlight. Refrigerate after opening.
Q : Where does the waste go after production?
A : There is minimal to no waste. Any "leftover" algae are re-established into the fermenter colonies. The process is completely circular.
Q : Are the rosemary and high oleic sunflower oil non-GMO?

A : Yes
Q :How does Potent-Sea compare to Raw Hemp Seed oil, Phytoplankton, and Fish Oil?

A : Potent-Sea is totally different from hemp seed oil and fish oil. Hemp Seed Oil doesn't contain EPA & DHA - but it is a good source of ALA. Potent-Sea is similar to fish oil based on its amounts of EPA & DHA and health benefits, but it is much healthier because it doesn't contain heavy metals like mercury. Potent-Sea is also 100% ocean and environmentally friendly, whereas fish oil is not. Compared to Potent-Sea, Phytoplankton has much lower levels of omega-3s, but it is a whole food source and is incredibly beneficial for its minerals, amino acids, and superoxide dismutase (the king of antioxidants).
Q : Does Potent-Sea contain Vitamin E or does the animal need additional Vitamin E in order to absorb the Omega-3s?

A : Yes, Potent-Sea does have vitamin E in it, listed as tocopherols in the ingredients. It helps to ensure that your pet can safely and effectively absorb and use the omega-3 fatty acids. It also helps prevent oxidation (rancidity), which is a known problem with EPA and DHA - It is believed that oxidation of EPA and DHA in the body can have adverse effects, primarily when consumed at very high dosages.
Note
STORE YOUR TINCTURE IN A COOL, DARK PLACE, AWAY FROM DIRECT SUNLIGHT.
THIS INFORMATION IS INTENDED TO PROVIDE INFORMATION ONLY, NOT INTENDED TO REPLACE VETERINARY ADVICE.
EACH ANIMAL HEALTH SITUATION IS UNIQUE. THIS INFORMATION IS NOT INTENDED FOR USE IN DIAGNOSIS OR TREATMENT OF SPECIFIC HEALTH PROBLEMS OR DISEASES, AND SHOULD NEVER BE CONSIDERED AS A SUBSTITUTE FOR VETERINARY ADVICE."
SAFE AND EFFECTIVE USE IN PREGNANT ANIMALS OR THOSE INTENDED FOR BREEDING HAS NOT BEEN PROVEN.
IF ANIMAL'S CONDITION WORSENS OR DOES NOT IMPROVE, STOP PRODUCT ADMINISTRATION AND CONSULT YOUR VETERINARIAN.
FOR ANIMALS USE ONLY.
KEEP OUT OF REACH OF CHILDREN.
JJ E-Homez Holistic Pet Return Policy
Generally, all our products are strictly non-refundable nor exchangeable.
However, in the event you received an incorrect or defective item, or any other valid reason that you can't enjoy your purchase, we will provide a refund or an exchange, case by case basis.
All we ask is that when the item is returned, it should meet the following requirements:
Reach out to us to arrange an appointment to drop off your item at 216A Boon Lay Ave.
Item returned should be in their original & sealed packaging. Broken seals will not be accepted, unless there's a valid reason, based on case by case basis.
Please ensure at least 6 months of shelf life if it's a perishable item.
Send us your order confirmation email for refund verification.
Items not eligible for returns:
Food related, wearables, beds and carriers due to food safety & hygiene reasons.
Items that are purchased from promotional pricing from all of our sales channels.
Customers who had a history of returning more than 3 items.
When we receive the refunded/exchange item, we will review the condition of the item, and reach out to you to confirm and issue a refund/exchange within 7 working days. We regret that customers who decline to respect our policy will be ineligible for exchange, returns and refunds.
Do also note that if we find that a product has been intentionally damaged or tampered with, refunds will not be offered.
As generally, returns are not allowed otherwise, please check your order (e.g. type, size, colour, quantity, etc) before checking out. If you need help with any product, chat with us or please send us an email to jjehomez@gmail.com
Pre-order Items T&C
Please note of the following terms & conditions on all our Pre-order items :
Full payment is required for all Pre-order items.
Expect Pre-order items to be delivered between 3 to 15 working days (depending on which item) starting from your order date.
We will connect via WhatsApp or Email should there be any updates or concerns regarding your order.
Promotions
Website promotion for year 2022
Free Delivery for : orders above $38
*Terms & Conditions:
Website promotion is only applicable for orders/payments made via our website.
Promotions at other shopping platforms (Carousell, Lazada, Shopee, Amazon or Qoo10) is only applicable for orders/payments made via our shops within those shopping platforms.