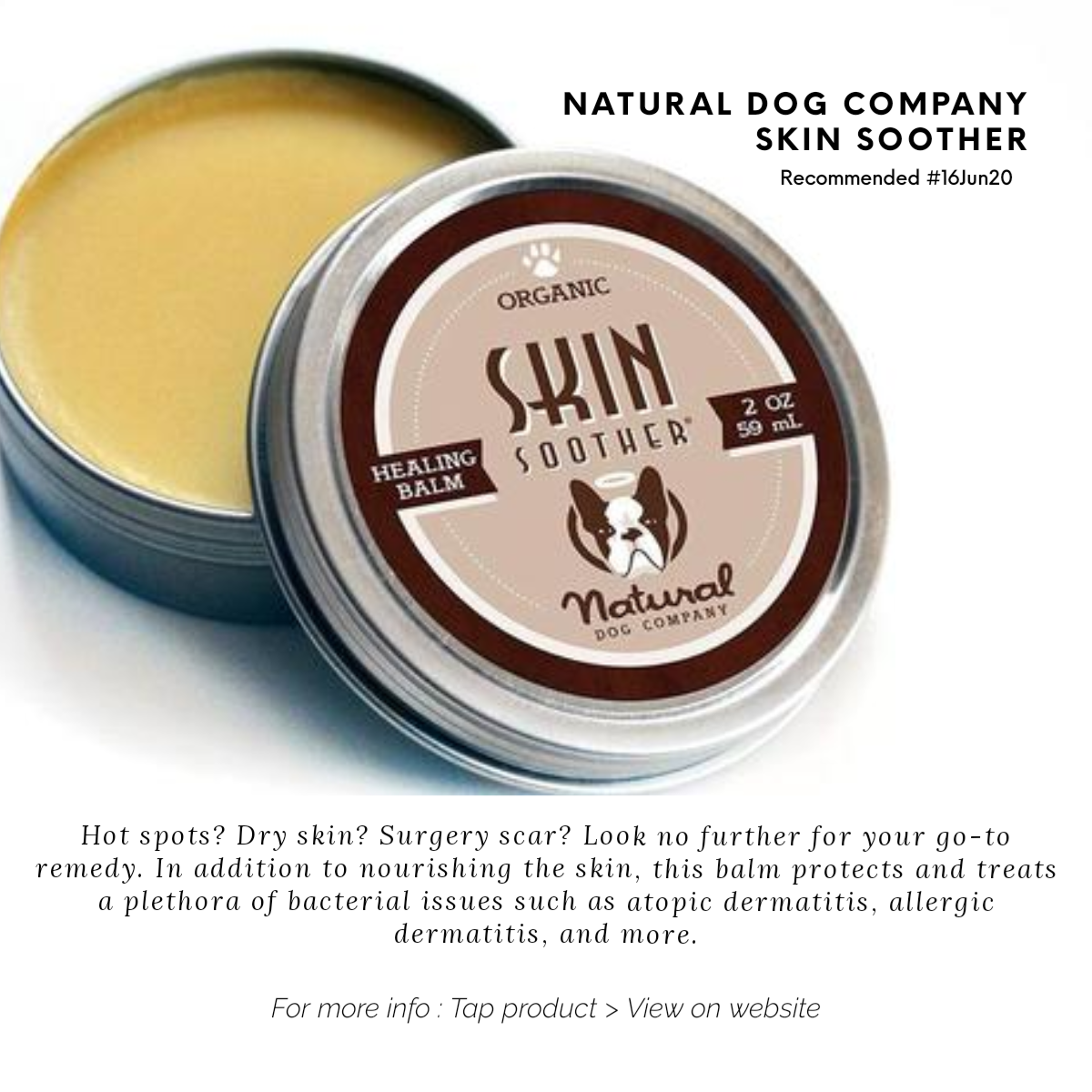 Recommended #16Jun20
After the wrinkle balm, we look into this Skin Soother balm. While wrinkle balm is for face, we also got another which is the Skin Soother for his body. With stronger formula from the skin soother, it helps to clear his body hotspots faster.
And if you do not know, frenchie plays pretty rough at times and could get into random mini cuts especially when playing outdoors. Luckily we have skin soother as Wangcai's first-aid kit, it helps to heal minor cuts and abrasions from time to time.
Also we do use skin soother to apply his whole body on random times to keep his skin moisturized so he wont get dry skin from our continuous air-conditioning envrionment.
Does your dog has dry skin? or having random skin irritations? Natural Dog Company Skin Soother is able to help. It heals & treats the following :
Wounds, cuts, scrapes, burns
Hot spots & allergy symptoms
Dog Acne
Rash & skin irritations
Interdigital cysts
Prevents & treats bacterial infections
And more!
Get your Natural Dog Company Skin Soother from JJ E-Homez today!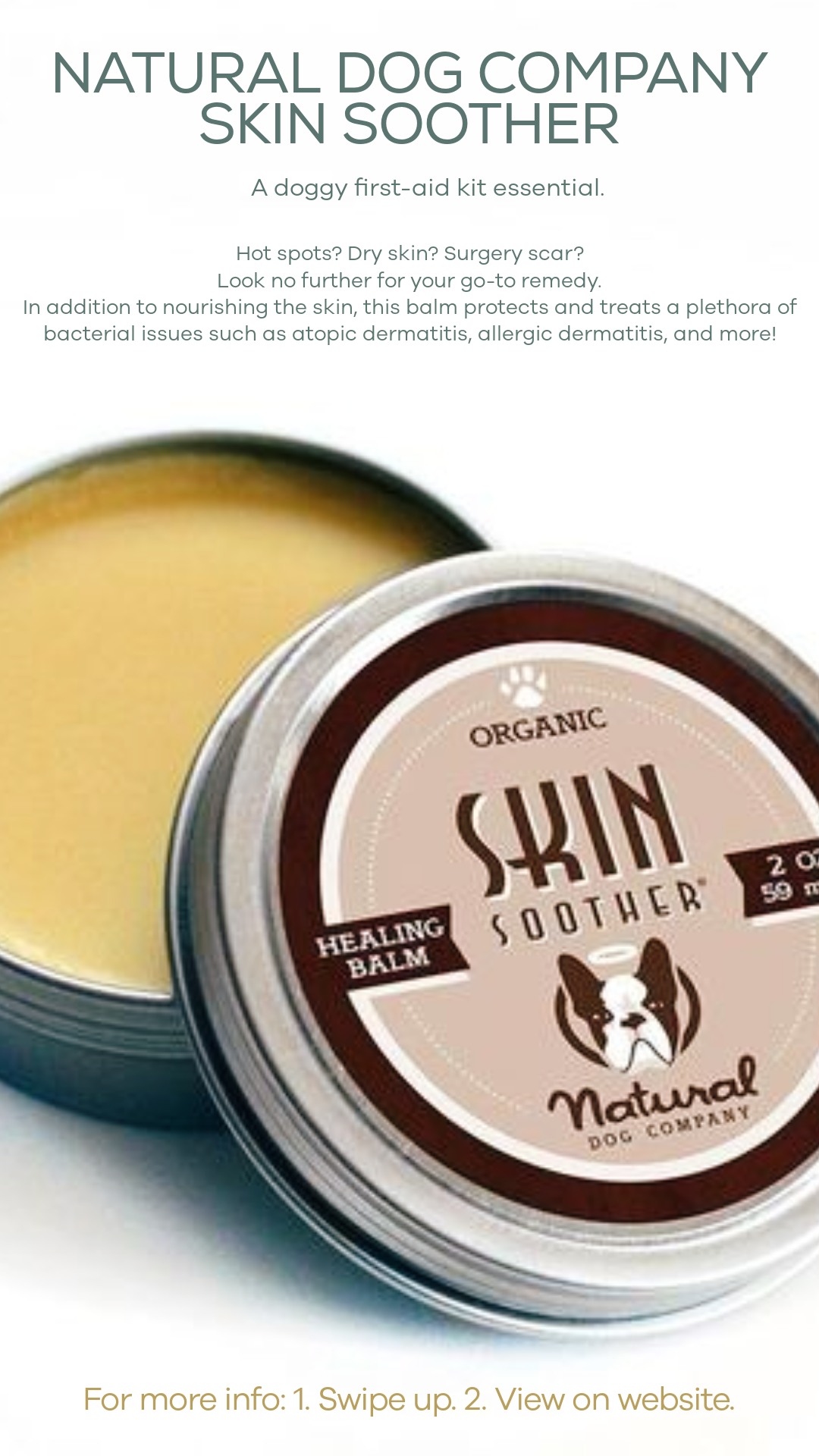 We are a humble family orientated online shopping site based in Singapore that features essential, trendy and high quality products for FURKIDS, HOOMANS, and the HOME & LIVING. Curated and handpicked, with a discerning eye.
Recommended #16Jun20 broadcasted and we thank you everyone for showing your love and support. We wish all happy browsing & shopping with JJ E-Homez www.jjehomez.com.sg 😊
You may find our Instagram post here regards to this article: https://www.instagram.com/p/CBfgH5fj31U/?utm_source=ig_web_copy_link
You may find our Facebook post here regards to this article: https://www.facebook.com/jjehomezsg/photos/a.102511618126273/134028448307923/?type=3&theater
Be connected with us:-
Instagram Facebook WhatsApp Website Email Carousell Lazada Shopee Qoo10