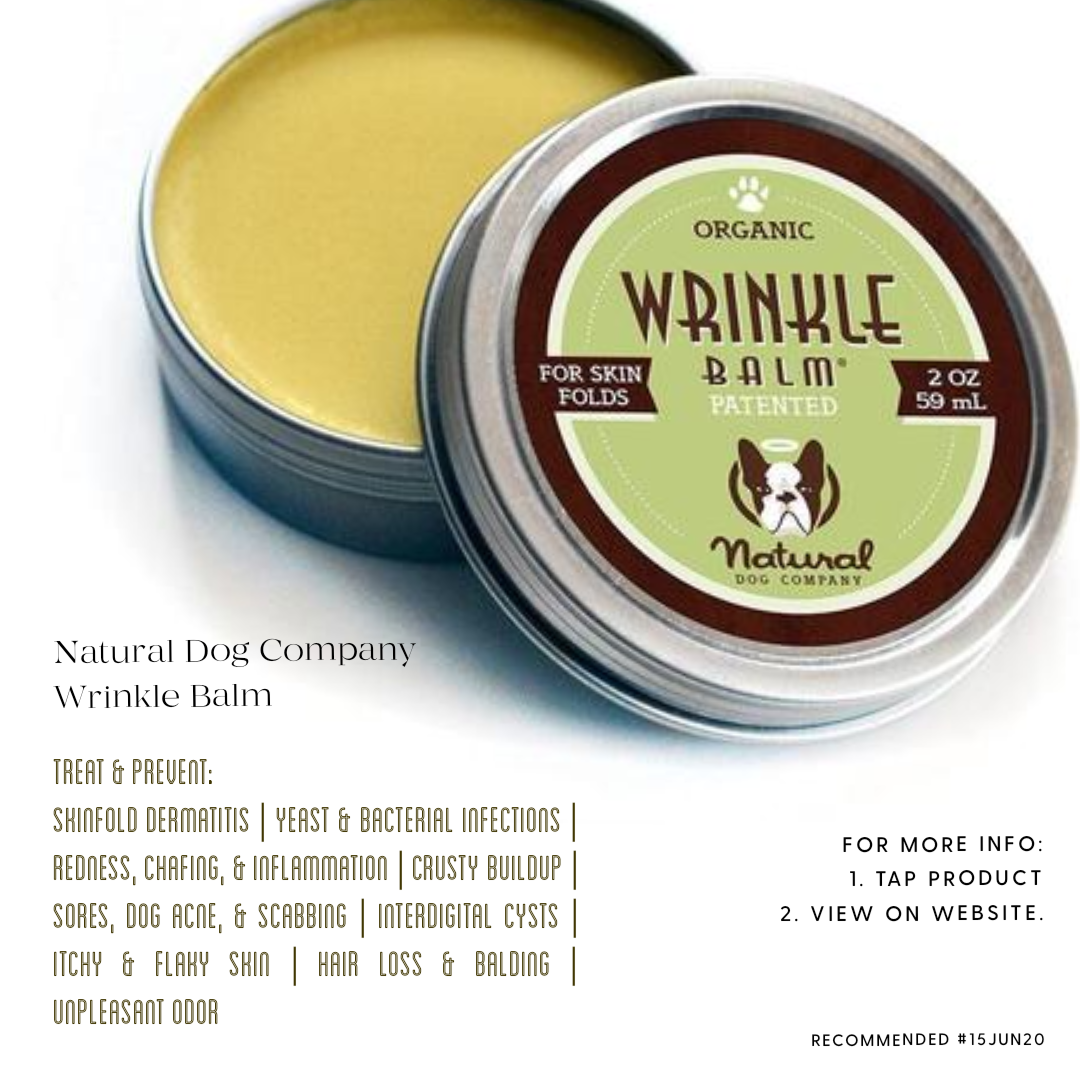 Recommended #15Jun20
JJ E-Homez family came across this wonderful balm for our Wangcai 1yr ago. Wangcai is a french bulldog and he came home with hotspots and redness on his head and face. He was then diagnosed with yeast and bacterial infection. Of course, he visited the vet and was given medications and all. But at the same time we also saw this on instagram and after going thru all the reviews, we decided to give it a try and it works amazingly.
After finishing vet's provided medications, we started Wrinkle Balm to continue to manage his yeast issues especially the cheeks area, and it worked very well getting hotspots and redness on his face settled down further and it allows him to recover faster. Wangcai is still using it at times, as at when the weather gets way too humid here in Singapore and he would start to develop skinfold dermatitis. This balm helps to treat and prevent it developing into any secondary infections. This balm is our essential now!
Does your pup also have such issues? Do check out Natural Dog Company Wrinkle Balm today!
It helps to treat and prevent the following problems:
Skinfold Dermatitis
Yeast and Bacterial Infections
Redness Chafing and Inflammation
Crusty Build Up
Sores Dog Acne and Scabbing
Interdigital Cysts
Itchy and Flaky Skin
Hairloss and Balding
Unpleasant Odor
Keep your Fido's face, folds, and wrinkles healthy & looking good by simply applying the healing balm a few times a day! Your dog will thank you.
Get your Natural Dog Company Wrinkle Balm from JJ E-Homez today!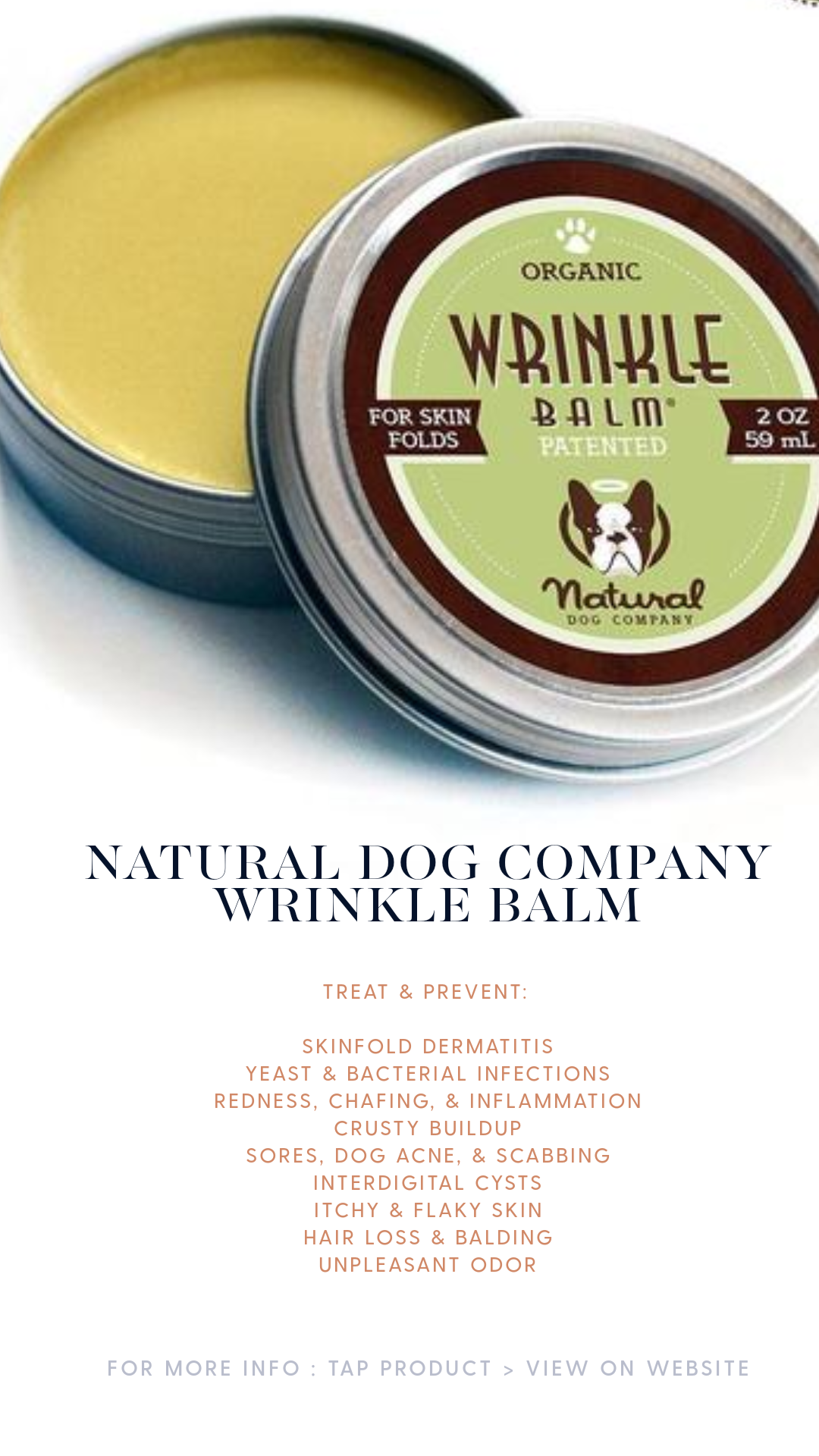 We are a humble family orientated online shopping site based in Singapore that features essential, trendy and high quality products for FURKIDS, HOOMANS, and the HOME & LIVING. Curated and handpicked, with a discerning eye.
Recommended #15Jun20 broadcasted and we thank you everyone for showing your love and support. We wish all happy browsing & shopping with JJ E-Homez www.jjehomez.com.sg 😊
You may find our Instagram post here regards to this article: https://www.instagram.com/p/CBcCbIHjDEK/?utm_source=ig_web_copy_link
You may find our Facebook post here regards to this article: https://www.facebook.com/jjehomezsg/photos/a.102511618126273/133309988379769/?type=3&theater
Be connected with us:-
Instagram Facebook WhatsApp Website Email Carousell Lazada Shopee Qoo10